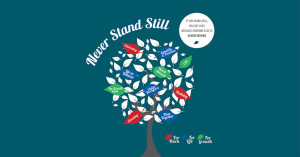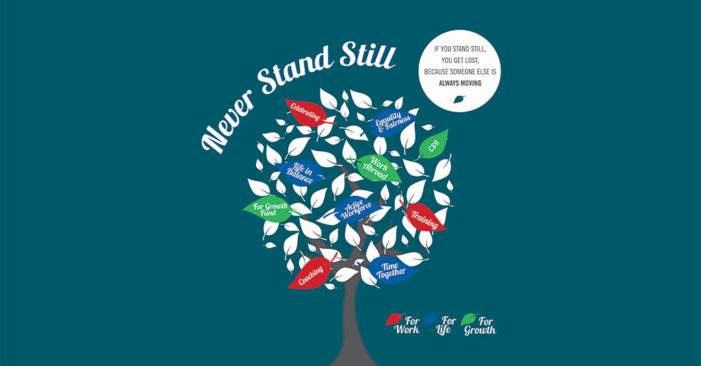 Maxus UK announced 'Never Stand Still' a portfolio of initiatives to support, develop and retain its staff, demonstrating a clear commitment to diversity and healthy living. The programme is holistic, recognising that whilst a career is important it is only one aspect of a fulfilling existence. It consists of three pillars 'For work, For Life and For Growth'.
Key aspects of the project include career coaching, which will be available to all Maxus staffers (regardless of level or department), the ability to take two working hours a week for exercise (either via an in-house class or through a subsidised gym membership), an exchange programme with other Maxus offices and a local school liaison project.
'Never Stand Still' launches this week with a series of internal events and an exhibition at the new Maxus HQ.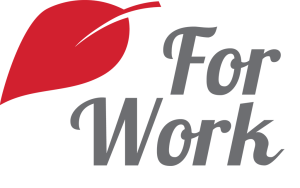 For Work enables staff to actively shape and grow their careers through training, coaching, mentorship and championing of best practice.
For Life initiatives are designed to ensure staff can balance work with their life outside empowering them to exercise, learn about wellbeing, celebrating agile working and increasing the time that teams spend socialising and bonding together.
For Growth is the Maxus way of recognising that if staff grow as individuals, they'll be more  motivated and inspired at work. Staff are invited to participate in anything from free language courses to learning to code, or perhaps getting involved with local charity and community initiatives, or working in other Maxus offices overseas.
Coaching for all – Every person working at Maxus, at any level, and within any department, has access to professional coaching, either 1-2-1 or through group workshop sessions on topics such as how to get promoted, team dynamics, and stress management.
Active Workforce – Maxus people are actively encouraged to take time out of their weekly working hours to exercise, with an allowance of 2 hours each week, during which they can either attend free in-house classes, Yoga and 'Crazy Dancing' launch this month (!), or to visit their subsidised gym of choice.
Exchange Programme – Staff can participate in an exchange programme where they work in another Maxus office abroad for up to three weeks. They live in a colleague's house and experience what work is like in another country.
Maxus Calling – Maxus is to start a school liaison and apprenticeship initiative, hosting an open day during the summer to be attended by up to 50 invited local school leavers, during which they will receive career advice, take part in practice interviews, have q&a sessions with staff, and attend talks by senior Maxus leaders. At the end of the open day, Maxus has committed to offer apprenticeships to at least five school-leavers annually.
Maxus Parent Commitment – a seven point promise delivering market leading support, guidance and benefits to new parents. The Parent Commitment includes an equal enhanced parental leave policy for mums and dads, paid childcare emergency days, early finish on children's birthdays and a parent buddy system.
A monthly programme of events and initiatives supporting the For Work, For Life, For Growth programme – these include weekly in-house digital training, daily free fruit and breakfast, an in-house financial adviser, beauty sessions, wellbeing classes, Open House inspiration sessions, agency drinks, exercise classes.
'Never Stand Still' manifesto – an annual guide to the programme will be published in January 2016.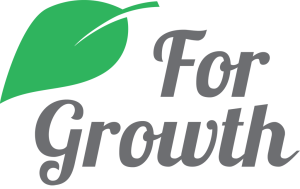 The agency's commitment to Never Stand Still is showcased by a wall that sits at the heart of the area the agency calls The Living Room, at the heart of the new office, providing a permanent representation of its NSS promise, and the key initiatives that sit underneath it.
Anna Hickey, managing director at Maxus, says: "We want Maxus to be the best agency for people to work at, for work, for life, and for growth. Never Stand Still is the way we celebrate and encourage people who lean into change, by empowering them to keep looking for new things, to keep growing and moving forwards, to always be in learning mode, and to achieve their whole-life ambitions. There are great people working here and we want everyone to reach their potential and achieve the life they want. It's not about just being the best at your job, but living the best life you can. This is a clear statement of intent and we are committed to delivering on it."
"Our people strategy is best summed up as Never Stand Still. If you stand still, you get lost, because someone else is always moving. Times are changing fast, accepting the current status quo is not enough. We have to look around the corner, take the next step and remain passionate and restless in our ambitions. This is in the work we do, in how we live our lives and about how we function as a team," concluded Anna.