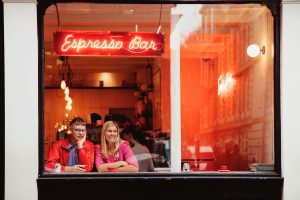 Creative agency M&C Saatchi and customer agency LIDA are to join forces to create a new, integrated creative agency which will sit at the heart of M&C Saatchi UK Group.
The 225-strong agency will offer a broader range of skillsets including tech and innovation, partnership marketing, customer experience and data analytics.
The newly merged agency will be led by current Group Managing Director of M&C Saatchi, Camilla Kemp, who will now take on the role of Chief Executive Officer. Ben Golik, who is currently Chief Creative Officer of LIDA, will become M&C Saatchi's new Chief Creative Officer.
Moray MacLennan, Worldwide CEO, M&C Saatchi, said: "The bringing together of data, creativity and technology is now table stakes. What will differentiate the new M&C Saatchi is a focus on the frontiers of change, and the business leadership talents of Camilla and Ben. They have complementary skillsets and natural chemistry. We're excited for the future."
Camilla Kemp, new Chief Executive Officer, M&C Saatchi, commented: "It's an incredible honour to lead the renewed M&C Saatchi. We have extraordinarily talented people in both businesses and I'm excited that together this team will be able to offer clients broader, richer creative answers to meet the demands they face at a time of unprecedented change."
Ben Golik, new Chief Creative Officer, M&C Saatchi, added: "What we make is my absolute obsession – but only because of what we can make happen. From shifting attitudes to shifting product, we're excited to make work that drives change right through the customer journey."
Kemp has been part of the M&C Saatchi family for ten years and her experience at Group level sees her well placed to bring integrated capabilities together. Golik joined Group agency LIDA in May 2018 and has led award-winning integrated work for Invesco and Christie's.
The existing management of both agencies, including Jonathan Goodman and Tom Firth, will remain part of the leadership team of the new agency, and will be instrumental to a smooth transition for clients and staff.
Kate Bosomworth, Chief Marketing Officer of M&C Saatchi, has confirmed she will be leaving the business. Moray MacLennan said: "Kate has done a fantastic job for the agency, its culture and reputation. We are hugely grateful to her for all she has achieved, and she will be missed. We wish her all the best for her next venture."
Bosomworth said: "I've loved my time at M&C Saatchi. A tremendous amount has been achieved in the last two years and I'm very proud of all that I have done to help drive the agency forward. I know I leave this agency a more progressive and entrepreneurial place and wish everyone on Golden Square all the best for this new chapter."
Following a period of voluntary redundancy at both M&C Saatchi and LIDA, no additional staff will be lost as a result of the merger.
Source: M&C Saatchi