M&C Saatchi has today announced the appointment of Sophie Lewis, the award-winning strategist behind campaigns including Boots' 'Here come the girls' and Sainsbury's 'Live well for less', as Chief Strategy Officer.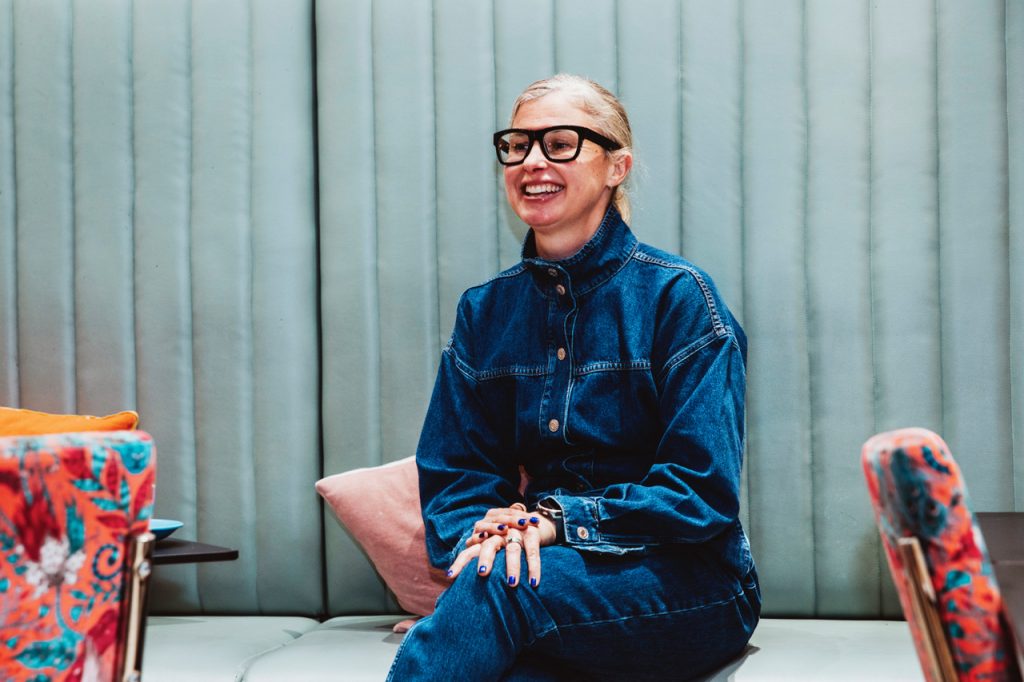 Lewis joins M&C Saatchi from dentsumcgarrybowen, where she was responsible for the overall strategic vision for the agency, leading new business and working on brands such as Amex, Halfords, and Heinz, a client she played an instrumental role in winning from BBH. She also held the additional role of EMEA Head of Strategy and Transformation, overseeing the agency's strategy community across Europe.
In her new role at M&C Saatchi, Lewis will partner with CEO, Camilla Kemp and Chief Creative Officer, Ben Golik to champion the strategic and creative output of the London agency. She has been tasked with driving and demonstrating creative effectiveness to deliver meaningful change.
Reporting to Kemp, Lewis will lead a new strategic triple-threat at the agency, flanked in her position by Richard Storey in the newly created role of Head of Behaviour Change, and James Calvert as Chief Data Officer. Richard is the strategic brain behind the decade-long Change4Life programme, and a multiple APG and IPA winner. James Calvert has most recently driven the digital overhaul of the revitalised Costa Club loyalty programme and leads data advisory and analysis across a number of clients including Virgin Media O2, to enhance effectiveness and efficiency of marketing spend.
Lewis began her career at DFGW and went on to spend seven years at BBH. In 2006 she joined Mother, where she led planning for the original Boots 'Here come the girls' work. At AMV, she developed Sainsbury's 'Live well for less' strategy, as well as the brand's acclaimed 'Christmas in a day' campaign in 2013, which won a silver at the IPA Effectiveness Awards. Her tenure on the Sainsbury's business coincided with an extended period of ongoing business growth.
She was also the planner for the Bodyform/Libresse 'No blood' campaign which paved the way for 'Viva la vulva'.
As Head of Planning at Iris she was instrumental in the agency winning the Starbucks EMEA pitch, and she also led strategy on Barclaycard.
As Chief Strategy Officer at VMLY&R she oversaw the Viagra campaign 'Don't let life get in the way of your love story' and also worked on Danone and Center Parcs.

Lewis is a member of the APG Committee, a former IPA and Campaign Woman of Tomorrow, and the founder of the Women's Safety Project, a group working on practical ways to keep women safe.
She will join M&C Saatchi in January 2022.
Camilla Kemp, CEO, M&C Saatchi, said: "Sophie is an amazingly original strategist, obsessed with the impact that creativity and creative strategy can have on brands and businesses.
"She joins our leadership team at a critical time, when the drivers of brand choice are rapidly evolving – from a brand's ESG commitments through to the impact their communications have on mental health. Given her wealth of commercial client experience, she is perfectly placed to help us leverage our behaviour change expertise to help brands of all kinds develop work with a positive impact on society."
"With an outstanding, multitalented strategy team already in place to support her, Sophie will lead the charge in helping us to drive effectiveness at every touchpoint, creating connected brands for a world of connected consumers."
Ben Golik, Chief Creative Officer, M&C Saatchi, added: "The relationship between creative and strategic lead thrives on tight collaboration and respectful challenge. It was clear from our first conversation that we've got exactly the right sort of ping-pong chat that will take the agency's output up a gear. I'm really excited to get stuck in working alongside Sophie."
Sophie Lewis, new Chief Strategy Officer, M&C Saatchi, concluded: "I want to be a part of a group of people who acknowledge and understand that we have to take our responsibility as communicators seriously. We are facing some big questions as a society and tackling these with creativity is ultimately what we are about. Ben and Camilla and the whole M&C Saatchi team are up for this and I can't wait to join them. It's not about commerciality OR purpose, it's about making change in order to deliver both."
Source: M&C Saatchi