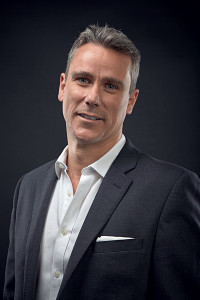 The M&C Saatchi Group is pleased to announce major investment in United Arab Emirates, bringing its Brutal Simplicity of Thought philosophy to Dubai.
M&C Saatchi Dubai will open its doors in February 2016, following the acquisition of the regional communications agency Expression. Scott Feasey, founder and former Managing Director of Expression, will lead the Dubai and Abu Dhabi offices as CEO with Creative Partner, Ryan Reed.
Feasey will drive client business and growth across new business and existing clients including Mashreq Bank, Etihad, Unilever, Carrefour and Go Sport.
Reed will work alongside the new Dubai ECD Robin Smith, who joins from Imagination. The search is also underway for a Managing Director for M&C Saatchi Dubai.
Feasey & Reed will report to Moray MacLennan, M&C Saatchi Worldwide CEO.
"The UAE is a key region for us, with fantastic growth opportunities for our business and our clients," said MacLennan. "Scott's track record of managing and growing companies here makes him the ideal leader of our operations."
"Scott brings with him the right energy and entrepreneurial spirit to help our push into the UAE," said Reed. "Dubai is an exciting new opportunity for us and our partnership is geared to make the most of it."
Feasey added: "The opportunity to join such a leading global creative agency and drive growth across the UAE is very exciting. I'm really looking forward to being part of M&C Saatchi, working with an exceptional team and building a strong culture of innovation across the whole agency."
M&C Saatchi has 4 Offices in the Middle East – MENA is run out of Beirut.