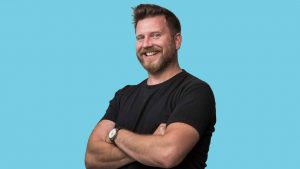 McCann London has bolstered its creative team with a raft of new hires and promotions.
Ross Neil joins as new Executive Creative Director. Reputed as one of the UK's top 20 ECD's for the last 4 years having run WCRS, Neil will be working alongside McCann London's CCO's Rob Doubal and Laurence Thomson to help run the expanding creative department and add even more great creative work to his award-winning portfolio.
Creative duo Ran Stallard and Jenna Morrissey are joining the team from Ogilvy, and will get stuck into working on client briefs and pitches. Ran was an Art Director at Ogilvy where she worked on ads for the likes of Vodafone, Bulmers and Greenpeace. Copywriter Jenna has lent her creative skills to campaigns for Volvo, Cannes Young Lions and Panadol.
Because attracting and retaining the best in class of creative talent is always top of mind for the agency, Jessica Hayes has joined as the new Head of Talent. Passionate about people, talent and culture Jessica comes from Google Ventures' business, Wonderbly.
Last, but not least Lisa Carrana has been promoted to Deputy Head of Art. After 15 years in the industry and with design judging experience under her belt, Lisa's curiosity for learning whilst imparting knowledge gives her an enviable creative edge.
Ross Neil, new ECD at McCann London said: "It's an honour to join an agency with such a creative pedigree. I cannot wait to get my teeth into some of the best accounts in the world, with some of the best talent in the world. Here's to making some of the best work in the world."
Laurence Thomson, Chief Creative Officer and Co-President at McCann London said: "Have you met Ross Neil? He is most wonderful and excellent, and we look forward to him having a huge impact on our work and culture. We're super lucky yet again to have more world class talent join the team."
Source: McCann London