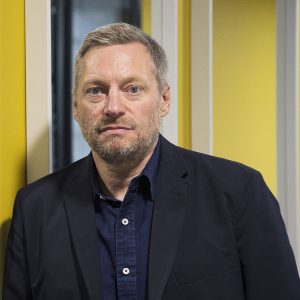 McCann Worldgroup UK named its first Chief Client Officer, Rob Smith, expanding his current McCann London EVP role – to take on leadership of the agency network's UK client services.
In the 3 years since its formation as a UK-wide entity, MWG UK has achieved and then retained its dominant position as the largest agency network in the UK for the past 2 years. The group services multiple integrated accounts and this appointment will enable this capability to develop at scale and pace – underpinning the importance of this expertise for clients.
Reporting to MWG UK CEO, Mark Lund, Smith will focus on the growth of the group's integrated offer and developing best practice for clients across the UK. Smith will work closely with the MWG UK board, the Heads of Client Service across the group agencies, along with Stephen Guy, Chief Integration officer and the HR, Learning & Development functions to enable the development of this expertise across all functions in the agency.
In his 3 years at the agency he has led the dedicated Microsoft and Xbox team – m:United – for McCann Worldgroup, making a significant contribution to the growth of the account, overseeing multiple industry award-winning campaigns in addition to being the client leader on the agency's integrated Mastercard business. Previously Smith worked at Ogilvy and M&C Saatchi, as well as being a co-founder of his own agency Farm.
Mark Lund, CEO MWG UK said, "MWG UK is going from strength to strength, with our integrated offer at the core. The time is absolutely right for someone with Rob's track record and expertise in growing and innovating key clients such as Microsoft, to use his undoubted market-leading expertise at creating highly successful teams for clients."
Commenting on his new role, Smith said, "Clients are increasingly seeking to work with us in an integrated way, and we are seeing many more opportunities for us to scale how we put bespoke teams together from what is an unrivalled collective expertise."
This announcement follows a successful 2017 for McCann Worldgroup UK with multiple accolades including: Grand Prix Winner at the Euro Effies with Aldi and numerous other awards including The Andys, The Clios, D&AD, The One Show, Cannes Lions, The New York Festivals, The WEBBYs and the UK Effies. In addition, the business experienced significant growth, winning clients such as Chivas, flybe, Nurofen, MoneyCorp, Merck, Ralph Lauren, Typhoo Tea, and launched McCann Velocity – a dedicated unit to service the Vauxhall integrated account – which the group successfully retained and grew.
Source: McCann Worldgroup UK