MEC is launching Evolution, an innovative apprenticeship programme that will provide a formal qualification and life-changing career opportunities to entry-level talent.
This new, market leading 12-month programme, created in partnership with Creative Pioneers Apprenticeships, is available to anyone with GCSE Maths and English Grade C and above.
The apprentices will be placed in entry level posts within MEC's UK agency. They will work with teams across communications planning, audio visual, display activation, performance planning and activation, research, and campaign management to learn about the business as part of a team.
The programme is unique in that MEC's apprentices will study for an industry-recognised Level 3 Diploma, and either a Level 3 Technical Certificate in Creative & Digital Media or Digital Marketing & Social Media, depending on the department they are placed in.
Successful candidates will also participate in a 'reverse mentoring' programme whereby they will mentor a member of the senior management team to help them to better understand the needs and viewpoints of the younger generation.
The MEC Evolution training programme is designed to be holistic and to focus on personal growth and development, to help talent thrive. It will provide participants with learning modules around self-awareness, self-management, social awareness and relationship management to help them be the best they can be.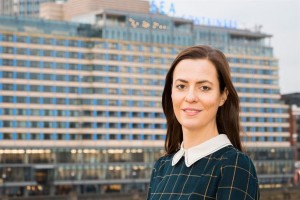 Candidates can apply via the MEC UK website before April 1, 2016. MEC will be announcing further details on how to apply via a major recruitment event in April. This will be announced in March.
Sarah Hennessy, Managing Director, MEC said: "Attracting a more diverse talent base, is key to our future success. This apprenticeship programme offers the brightest candidates a specially created training programme and industry recognised qualification to help them achieve their career defining moment at MEC."
Clare Alger, MEC's Director of People and Culture, said: "Today's launch of our new Evolution programme reflects the commitment we have made to offering our people innovative and leading edge development opportunities to help them thrive and achieve both personal and professional success."
MEC has received IPA CPD Platinum accreditation, the industry's highest honour. It has been named a Sunday Times 100 Best Companies to work at for six consecutive years.