Dabur International, the region's leading natural and personal care company invited five digital agencies to pitch for their Digital marketing duties.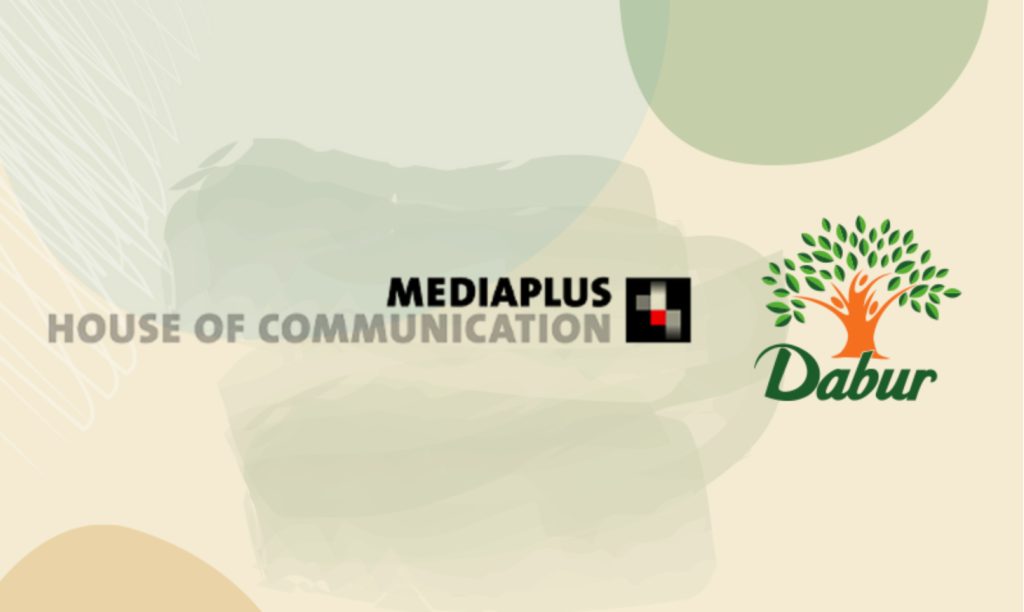 After competing against four other agencies, Mediaplus Middle East was granted the Dabur account. With more than 135 years of expertise, Dabur is one of the top Ayurvedic FMCG companies in the world. Dabur is well-known in the Middle East by renowned brands like Vatika, Dabur Amla, Dabur Herb'l, Fem, Dermoviva with a strong presence in a wide variety of beauty and personal care categories. Click here to learn more about Dabur: https://www.daburinternational.com/
A key deliverable of Mediaplus Middle East would be to leverage their media and digital media expertise and use cutting-edge digital advertising platforms to promote the Dabur brands globally. We are sure that the multi-talented multi-cultural Media Plus team will bring in unique media solutions to make Dabur brands win in the marketplace.
Dabur International Marketing Head, Nishant Sukumaran commented: "Mediaplus stood out among other agencies with their demonstrated ability to provide insight-driven, holistic media solutions based on data and unique content strategy.

Azhar Siddiqui and his team clearly showcased how their media strategy will deliver the brand objectives. Their creative digital media recommendations focused on winning the sparse attention span of today's consumers. It was exciting to challenge and be challenged by a confident team led by Azhar Siddiqui.

I believe Mediaplus has enormous potential to build on this foundation. Dabur is excited to collaborate with Mediaplus to deliver ground-breaking and award-winning innovative digital media solutions for all our brands"
Azhar Siddiqui, Managing Partner, Mediaplus Middle East added: "We are delighted to have the opportunity to work with Dabur and grateful to the entire Dabur marketing team for trusting us to chart out their digital journey. Dabur is a transformational win for us and we can't wait to put our Uber creativity to work for this amazing brand."
Mediaplus Middle East is the largest independent and partner-managed media agency in MENA. Mediaplus is the innovation agency for the digital age. This means that Mediaplus is more than just media: they combine media with digital, data and content. The "plus principle" demonstrates the forward-looking potential of the agency group and generates a greater impact for Mediaplus customers.
To this end, Mediaplus link traditional and digital media planning with brand-specific target group models and media strategies, performance marketing, social and search marketing, and programmatic advertising. Mediaplus has over 30 data experts who create data and profile-based media campaigns. Increasing automation, using the latest data-driven technologies like targeting, programmatic or artificial intelligence, and smart negotiating strategies make our campaigns efficient and help increase our clients' ROI. This is only possible thanks to integrated working practices: highly agile expert hubs gather around tables in the House of Communication to use their specific expertise to find the perfect solution to client challenges.
Dabur is one of the leading natural personal care brand in the Middle East with flagship brands like Vatika, Dabur Amla, Dabur Herb'l, Fem, and Dermoviva. Click here to learn more about Dabur: https://www.daburinternational.com/
Since 1999, Mediaplus International has been confidently defending its leading position as the most successful agency in the history of the German Media Awards, Germany's most important media award, and has enjoyed top ranking among the national RECMA rankings for the last several years in a row. Mediaplus was also named "Agency of the Year" at the Global Media Awards and was the only German agency to make the Top 10 in the international Gunn Report. https://www.mediaplus.ae/en/about-us.html
Source: Mediaplus Middle East