Wavemaker Select, Wavemaker's specialist function for take-off businesses ready to scale, has been appointed by NatWest-backed digital business account Mettle to handle all media planning and buying following a competitive four-way pitch.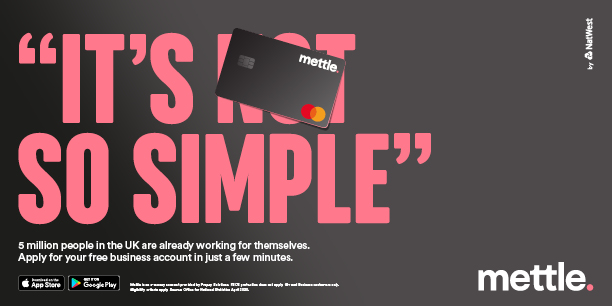 The free mobile banking app that helps small businesses start, run and grow is designed for the self-starters of Britain – an ever-expanding group of almost five million side-hustlers, freelancers, contractors and self-employed in the UK who are taking their passion to the next level and earning an income from it.
Wavemaker Select was chosen for its ability to meet Mettle's exponential growth rate at a pivotal stage in the business' journey, supporting it as it continues to grow in a market previously underserved by traditional players. In the last year alone, Mettle has seen a 400% increase in customer numbers, a 500% increase in customer deposits and £1 billion worth of customer transactions through the platform. Mettle's headcount has also grown by more than 100% showing it has a clear growth trajectory from startup to scaleup.
Part of Wavemaker Select's brief is to build upon Mettle's "The Charge" campaign launched in 2021, which will similarly target the growing number of self-starters in the UK, supporting them to turn their passion into a business. Fold 7 will return as the creative agency for the campaign, which will be further developed for 2022 and include a multi-channel activation – TV, VOD, OOH, social and digital – planned and booked by Wavemaker Select.
Jack Collier, CMO, Mettle said: "Over the last few years there has been a growing trend in people turning their passion into their own business, which is pivotal in helping the economy rebound. We know that in 2021, self-starters contributed an estimated £125 billion to the UK's economy and we expect that trend to accelerate into 2022. We are hugely motivated by championing this growing movement and we couldn't ask for a better partner to help us build awareness and showcase the benefits of using Mettle."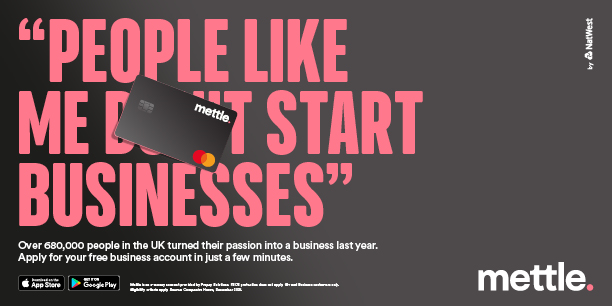 Louise Temperley, General Manager, Wavemaker Select added: "Any company that has scaled will admit: it is not easy. Yet, with such a forward-looking offering, it's no wonder Mettle has such ambitious growth goals for the future. Our partnership is the next chapter in that expansion journey, and we look forward to being a part of it."
Source: Wavemaker