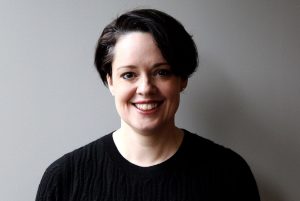 Dan Khabie, Global CEO of Mirum, and Simon Pearce, CEO of J. Walter Thompson North America, announced today the appointment of Amanda Seaford as CEO, Mirum US. Headquartered in San Diego, Mirum works across a global network of expertise to transform business, design innovative digital experiences, and activate commerce at a global and local level. In this new role, Amanda will also join the Mirum Global leadership team, further integrating Mirum's borderless approach to client business across regions.
"Amanda's deep ties within the digital marketing industry, coupled with her reputation for building seamless client relationships, make her ideally suited for this critical new role," says Khabie.
"The business is at an ideal stage of maturity to benefit from Amanda's ability to further integrate Mirum's functions, and provide even better service and products to their clients," says Pearce.
Prior to Mirum, Amanda worked at Critical Mass for over a decade, where she most recently served as their Chief Client Officer overseeing all large, cross-office global accounts, including Nissan/INFINITI. While at CM, Seaford also served as both Chief Marketing Officer and General Manager to their LA and Chicago offices. 
"I'm looking forward to leveraging client and industry data to build experiences that solve customers' challenges and I'm proud to be joining such a highly skilled and passionate team," says Seaford.
Amanda is Mirum's first female CEO, reaffirming the agency's commitment to creating a diverse leadership team that brings the best skills and perspectives to bear for both clients and the industry at large. 
"As we continue on our brand-building journey, Amanda will play a critical role in strengthening our current stable of clients, but also continuing to build a culture where we celebrate the strength that female leadership brings to the business. We are all thrilled for her to join the Mirum family," adds Khabie.
Source: Mirum