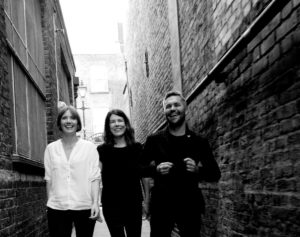 September 11 sees the launch of Uncommon Creative Studio, which has been built with one singular mission. In a world which has reached peak stuff, a world where people wouldn't care if most brands disappeared tomorrow, Uncommon wants to build brands that people in the real world wish existed.  It will do this by working with clients or by creating brands itself, by investing in start-ups or incubating ideas within the business.
Uncommon is being launched by three industry veterans with incredible credentials. Natalie Graeme, previously Managing Director at Grey London and a career working at some of the most successful and creative agencies; Lucy Jameson, previously CEO at Grey London and regarded as one of the best planners of her generation; and Nils Leonard, previously Chief Creative Officer and Chairman at Grey London, one of the world's most awarded creatives, regular judge, speaker and founder of Halo Coffee Limited. The trio were key figures in the incredible turnaround of network agency Grey London.
Uncommon launches with two brands already in its stable: Halo Coffee Limited, a company that has created the world's first fully compostable coffee capsules, and Headstart a business that is using machine learning to disrupt and diversify the current recruitment model.
Nils Leonard, founder creative comments: "We wanted to launch a business that acts on the change happening around us.  More than the ad industry, the world has never felt so fast, so fragile, but so open and in need of new ideas. The woods are burning politically, ecologically, and financially. This isn't about advertising, it's about anyone starting a creative company or brand right now realising they have a part to play and the power to make a difference. People wouldn't care if three quarters of the world's brands just disappeared, and they're paying money to avoid what we spend our lives making.  It's too easy to skirt over the skip ad button. We had it coming."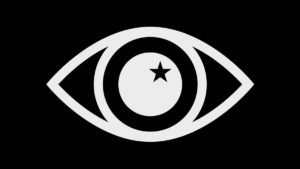 "Skip ad is a warning shot. If people had a Skip Brand button they'd be pressing it on 75% of the world's brands. In this world, the best advertising doesn't look like advertising, and the best brands don't behave like they used to. We will work with the world's most ambitious people to build Uncommon brands or we will create them ourselves. We want to work with businesses that people in the real world are glad exist, not businesses that just sell stuff to people. Starting brands or the promise of creating products isn't a new conversation in our game but having a point of view on the brands that you start and how they should behave is. We believe that the brands the world really wants are made a different way, behave a different way, and we have backed ourselves to demonstrate this," continued Nils.
Lucy Jameson, founder strategy comments: "We are embracing a different approach built on collaboration, not contracts.  For every client, we build a bespoke creative studio bringing together people from our fluid network of uncommon makers and minds. Our uncommon minds – Alpha level strategists from every continent – will bring a diverse viewpoint and real understanding to our work.  For the first time applying the Hollywood model to strategy and strategists.
We'll also bring together the right makers who can create anything from 3-d models to content to products, so we never approach every problem assuming it's the same answer. We know that the more diverse, irreverent, unusual, restless, and unexpected the people, the more diverse, irreverent unusual, restless, and unexpected the ideas.  And, as a majority female founded start up, we never begin with the status quo."
Natalie Graeme, founder business comments: "While it's easy to focus on what we make, this is about how we work and wanting a new relationship with talent. We want to reframe perceptions and the way talent is talked about in the industry. The two worst words on a contract are Freelance and Permanent. The terms freelance and permanent have come to mean 'I don't give a crap about you' or 'I own you, so do what you're told'.
It's a new view of freelance. It's a new view of permanent.  It's a new way of working – a commitment to working differently – a kind of uncontract.  The idea that we are our most important client. Our relationship, energy and health is everything. If we win, we win together and our clients win. If we love what we do, our clients usually do too.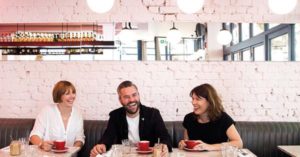 We've all made shit work at one point in our lives, so there is no fear here.
We all share. We all listen. Then we make it all better.
You're in the room because you're special, make an impact, take us all forwards.  We bring our whole selves to work and we are who we are. And we expect you do too. Any gender, any race, any age. Anyone goes here. Stay open. This is about what we add, not when we add it. Work when you want and work smart.
The school run beats most pre production meetings so let's agree to work around each other.
The other problem is a realisation that talent is headed elsewhere. Never mind the other agencies or even the Google and Facebooks of the world, the most talented people want to start their own thing, to get their cake and eat it. They get to do that at Uncommon.
Fridays Are For Us. One day a week where we work on us. Our brands, our products, our ventures, experiences, entertainment properties or collaborations.
This is us putting our diary where our mouth is, where we focus on making our thinking and ideas reality. You can do it all here. Out in the open. We don't want people to sell their soul during the day to give their heart after 6."
Source: Uncommon