Hundreds of buildings and landmarks throughout England and Wales will be lit in purple this weekend to celebrate the upcoming census and its importance to communities. The initiative was developed by The Office for National Statistics (ONS) in partnership with creative agency M&C Saatchi, as part of the integrated Census 2021 campaign which launched last month.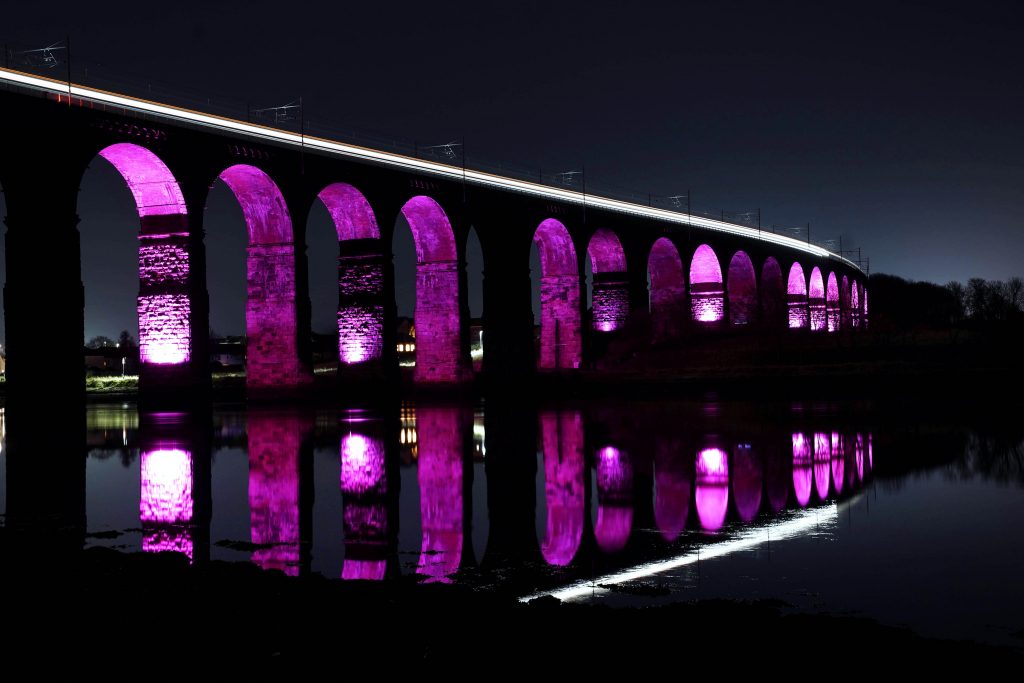 The event aims to raise awareness of census day on March 21. The survey, which takes place every ten year, gives a picture of all the people and households in England and Wales. Census 2021 will give the ONS fresh information to increase its long-term understanding of the impact of the pandemic, and make sure that the services people use meet the needs of our changing society.
In order to deliver the event, M&C Saatchi co-ordinated with hundreds of buildings and landmarks throughout England and Wales. Iconic landmarks, including the Wales Millennium Centre in Cardiff, BT Tower and Brixton Town Hall in London, and Blackpool Tower, are signed up for the celebration, which will see them light up in the Census 2021 brand colour from Friday March 19 through to March 21.
The Census 2021 campaign is unique in its scale and breadth. Designed to reach all adults in England and Wales, irrespective of age, location, race, sex, religion or living circumstances, the inclusive push features nearly 200 members of the public from across England and Wales. It has been developed in 44 languages, with activity running across TV, radio, audio, social media, digital, out-of-home, press and PR. This is supported by student communications, a primary and secondary school education programme, commercial and public sector partnerships, and community outreach.
Pete Benton, Director of Census Operations, Office for National Statistics, commented: "The census is such an important undertaking that helps inform the vital services we all rely on every single day within our communities. 
"We wanted to shine a (purple!) light on the buildings and landmarks that matter most to their local areas, highlighting the importance of the census in helping shape the communities we live in. 
"We're thrilled with all the support we have received so far and would like to thank the many buildings and landmarks for their participation. Now is the time for everyone to complete their census and be part of history." 
Scarlett Such, Account Director, M&C Saatchi, added: "We've been steadily building awareness of the census over the past few months, and we wanted to create a crescendo ahead of census weekend to serve as a prominent visual reminder for people to take part if they haven't already. 
"The buildings that have been illuminated are landmarks of the communities they are located in and we sought to capture that parallel to highlight the important role the census plays in shaping and building communities throughout England and Wales."
Source: M&C Saatchi