ASICS global positioning statement, SOUND MIND, SOUND BODY has been at the heart of the brand since its inception in 1949. ASICS founder Kihachiro Onitsuka recognised the mental health benefits of exercise in young people in post-war Japan.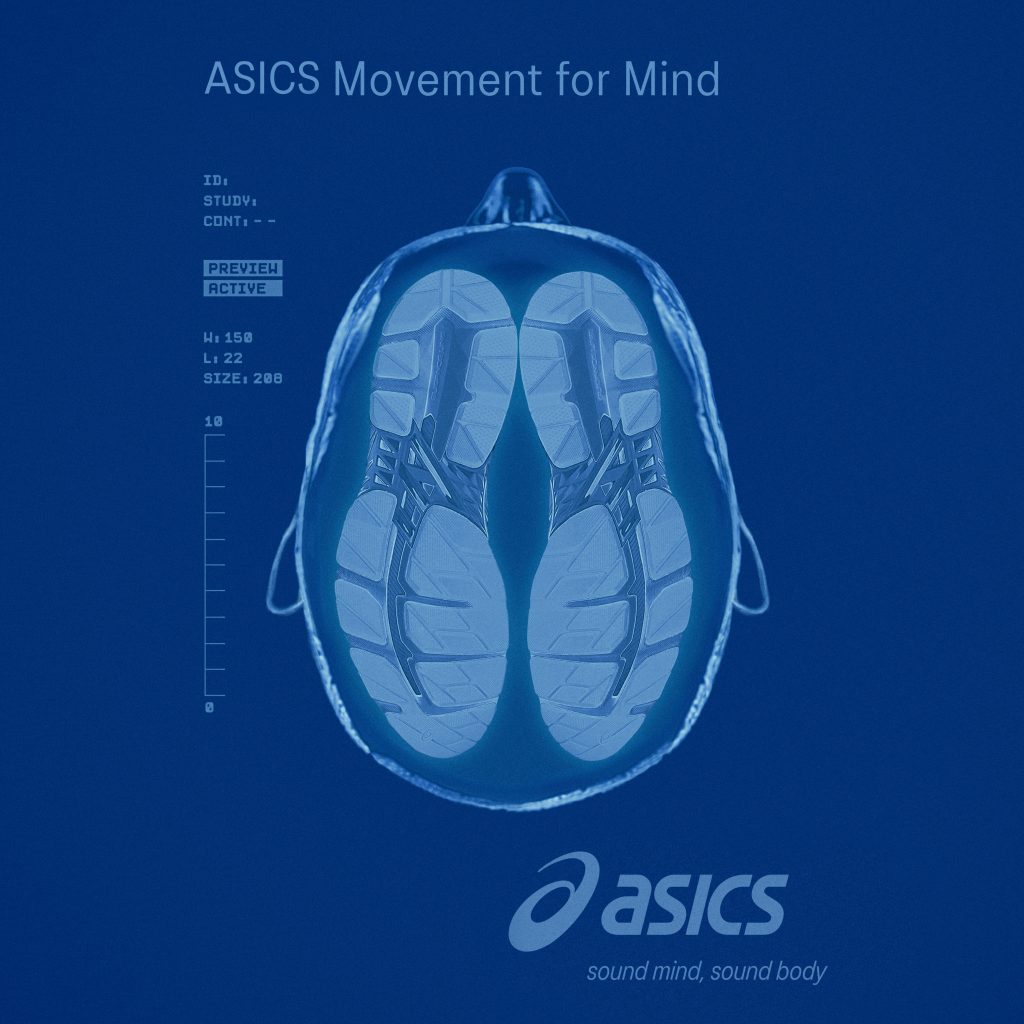 This month ASICS launches Movement for Mind, a simple programme to get people moving and help their physical and mental wellbeing. https://www.asics.com/nl/en-nl/mk/asics-movement-for-mind
This has been a joy to work on," said Neil Dawson. "It's not often a brand has such a simple and powerful philosophy at its heart. While other brands strive to work out how they can be a force for good, ASICS has it in their DNA.
We wanted to find a simple, visual solution that works from outdoor to online to announce ASICS Movement for Mind. 
Credits:
Clients: Caroline Fisher / Gary Raucher
Creative Director: Neil A Dawson
Copywriter: Clive Pickering
Art Director: Mike Watson
Photographer: Mark (Wes) Wesley.
Source: Neil A Dawson & Company