Cogent, the integrated marketing group at the forefront of the Midlands creative industry for over 90 years, today announces the appointment of Ian Gathard as its new CEO.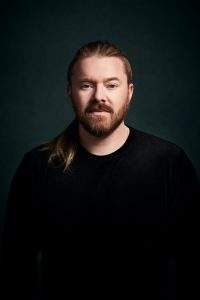 Formerly Cogent's Managing Director, Ian has held a number of senior positions across the creative and production industry at leading agencies including Junction 11, OLIVER, Bloomberg LP and Tag.
Ian replaces Bruce Hutton, who has left Cogent after more than six years to embark on new ventures.
The business has also named Marcus Husselby as its non-executive Chairman and Penny Buckley as Deputy Chair.
Marcus Husselby commented: "Ian is an experienced, visionary leader who is the perfect choice to drive forward the overall strategic direction and development of the Group, in what is set to be an eventful year."
Ian Gathard said: "The last four years have been full of challenges that have not just impacted our industry, but the entire world. As we navigated these, I could not have wished for a better group of colleagues and clients by my side.

From the heart of our group: Cogent Creative Agency, to our award-winning Creative studios: Junction Eleven, the passion, creativity and sense of community is palpable. This year, we will see our community grow further, as we are joined by Made by Sonder, The Fold and SAE. It is a privilege to be asked to lead the Group forward into such an exciting future."
Bringing together expertise in brand, advertising, PR, social media, content, performance marketing, film, photography and employee communications, Cogent helps brands to create belief that changes behaviour. Clients include Bacofoil, Virgin, Volvo, Stellantis, Wolseley, Aldo and Mitchells & Butlers.
Source: Cogent