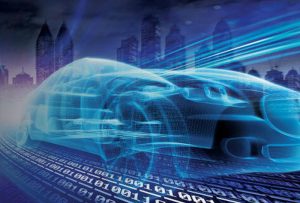 Against a backdrop of the worst period since the financial crisis for new car sales, new research has revealed the UK's automotive companies could also be limited in their ability to understand and engage their customers due to data challenges.
The new findings, from marketing data and services experts Acxiom, discovered that over a third of automotive marketing professionals agreed that getting actionable insight from their customer data was proving difficult.
In the independent survey of over fifty senior automotive marketing and data professionals, the data challenge was unsurprisingly made more complex by the growing need to use data ethically (33%) along with having to deal with greater volumes and complexity of customer information and balancing personalisation with privacy (both 29%).
These findings highlight a pressing customer management issue emerging within the automotive sector, following the introduction of the GDPR. While marques are confident in their compliance with the new rules, it appears that concerns around data privacy are limiting car brands' ability to put into practice this analysis and understanding of their customers. It appears that brands are less confident about how they can make the most of their data to deliver a better customer experience.
Lack of access to timely customer information and insights means that UK car manufacturers who cannot optimise their data-driven marketing, run the risk of becoming detached from their audiences' needs and dramatically limited in their ability to serve relevant marketing. Not good news for manufacturers who traditionally see their customer in buying guise once every three or so years. Not good for brands whose goal is now to stay closer to customers, to provide a more wholistic ownership experience.
This is born out in the research, with it finding automotive brands are focused on growing their customer service offerings (44%), increasing their range of products and services (42%) and looking to attract new customers (40%). All of these goals, but especially the first and third, today rely on accurate and actionable customer insight to be the best brand an automotive company can be to each customer.
Tom Arnold, Client Director (Automotive) of Acxiom comments, "These are challenging times for the automotive industry in the UK. We welcomed GDPR as it provided a much-needed update to legislation from 1998 but, there is zero doubt, all brands, not just those in the auto industry, fundamentally rely on data to help them understand their customers and provide the kind of customer experience everyone wants.  The industry is all about infrequent, high-value, high-consideration purchases. Brands know it's not just about engaging with customers once every few years, but across the growing number of connections brands and drivers have spanning the entire buying and ownership journey. Being able to use data ethically to understand and engage customers is a key battleground for all car companies."
Source: Acxiom