Go Ultra Low, the government and car industry-backed initiative to raise awareness of electric cars, has launched a new campaign, as it seeks to increase acceptance and normalise electric vehicles.
Developed by creative agency Now, the work aims to shift consumers' mind-set towards electric vehicles by creating emotional appeal, repositioning them as desirable and redefining the technology as normal and every-day.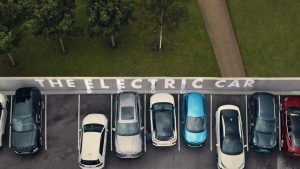 This new focus for the campaign reflects the shift in public perceptions towards electric vehicles, and demonstrates how consumers will soon be able to drop the qualifying 'electric' descriptor ', so the 'electric car' will simply be known as, 'the car'.
The campaign, which launches on September 16, is made up of a 30-second brand film for BVOD, online video and cinema, as well as supporting creative executions for radio, out-of-home and social. 
The campaign makes use of some key stats which show the encouraging uptake of electric vehicles, such as how there are now more than 40 models available to buy and how 4000 new EV drivers are taking to the roads each month.
Poppy Welch, Head of Go Ultra Low, said: "Electric cars are becoming increasingly popular with UK motorists, yet there still remains a great deal of misunderstanding and mistrust with the technology. This campaign aims to disrupt the market by re-framing the technology, creating an emotional backdrop for consumers while addressing misconceptions. By showcasing the vehicles in these everyday situations, we are reaffirming the message with the audience that the electric car is now just the car."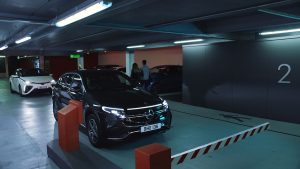 Launched in 2014, Go Ultra Low is made up of a consortium of vehicle manufacturers, the Government and energy companies, with the aim of raising awareness and dispelling misconceptions around electric vehicles and increasing uptake amongst both consumers and fleets. 
The Government is investing £1.5bn to support the transition to greener transport, aiming to end the sale of new conventional diesel and petrol-fuelled cars and vans by 2040.
Source: Now