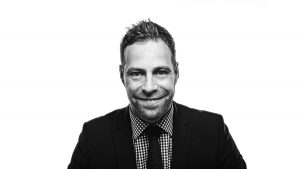 As the year winds down, Oath's Head of EMEA, Stuart Flint is sharing some insight on digital marketing predictions for 2018.
Looking to the future, Stuart discusses digital ad spend and the growing demand for augmented reality (AR) and mixed reality; developments in programmatic; artificial intelligence (AI) and machine learning coming together to create a more holistic technology solution and the progression of the 'single-customer view' as it develops more into a partnership between agencies and customers.
Mobile video will continue to be leading growth driver in digital ad spend as more brands experiment with AR and mixed reality
Mobile video has seen the most growth in digital advertising this year and that trend is set to continue in 2018 as more brands invest in AV as a route to connect with consumers. Zenith predicts that mobile video spending will grow to $18 million next year globally, surpassing fixed-video (desktop) spending for the first time, as consumers watch 25% more video on phones and tablets, but mobile AR is where significant growth will come from in new formats.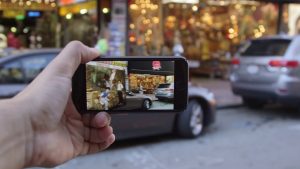 TechCrunch reported that AR could be set to top a billion users and $83 billion as an industry by 2021 – it's becoming industry-wide opinion both that AR will explode – and soon- and effectively dwarf VR as a platform (in fact, we predict the two will likely merge into one device that does both). Nintendo already proved mass adoption of AR is possible with Pokemon Go and in 2018 we'll see more companies experimenting with it to reach consumers and finding better ways to monetise it without sacrificing user experience.
With Apple moving to bring Augmented Reality into everyday use with its AR software and hardware (including its recent purchase of the Vrvana mixed-reality headset for $30m) on the horizon, we're going to see this technology continue to snowball into the mainstream. Once AR hits iOS in a way that creates useful, everyday experiences for consumers with a form factor that people won't mind adopting en masse (which current mixed reality, AR and VR headsets haven't been able to do) it will explode, given iOS's penetration in market, we'll see a proliferation of brands experimenting with how best to use this technology to reach consumers through audio visual and utility experiences. 2018 will see AR no longer relegated to just the "10%" of marketing budgets as adoption grows.
Programmatic is still not going to 'come over here and steal all our jobs'
More and more agencies and brands are upskilling their staff across all teams and disciplines in 'programmatic' as most businesses see the benefits of the efficiencies it brings, despite high-profile stories in the media about its pitfalls. 2018 will see all media owners, agencies and brands adopting programmatic buying and selling at higher ratios across their businesses as they hone in on more sophisticated ways of automating campaigns and more people drop the "spray and pray" approach.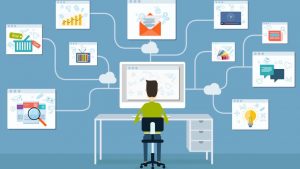 With the arrival of GDPR, the timing could not be better for machine-learning algorithms to continue building sophisticated targeting, predictive analytics and attribution models, but this won't replace human input, merely change it. Instead of relying on hand-sold IOs within larger media companies' sales teams, many more will upskill its sales teams and AMs on using platforms to guide insight, campaign pitches and the buying and running of campaigns within their businesses to utilise the power of the algorithms to inform the sales teams and guide the agencies and clients at every stage.
The traditional separation of "brand" and "performance" campaigns is also blurring with this proliferation, as is the "planner" vs the "trading desk" model, with the insights that platforms can give at every stage of a campaign cycle more readily available and easily understood by people with better training across disciplines. We'll see more shuffles in brands, media owner and agency staff structures as these continue to merge, but ultimately it'll also still take human ingenuity and creativity to make sense of what goes in and comes out of our technology – and protect against bad players who seek to exploit it – to make the best human emotional connections with brands, in 2018 and beyond.
Artificial Intelligence will permeate across many more marketing functions in 2018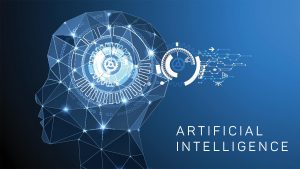 AI is also on the up. We've seen it permeate through many marketing disciplines in 2017, but mostly in disparate ways. In 2018, as AI and machine-learning become ever-more prominent and sophisticated we'll see more widespread adoption across industries and disciplines. Ultimately, we're going to see consolidation of AI technology across multiple disciplines in the ever-present search for holistic understanding of the user.
From conversational bots to CRM to image searching and mapping to personalised customer journeys throughout the marketing lifecycle, marketers will seek to find holistic technology solutions that will be able to understand consumer interactions at every touchpoint, learn from them and provide real-time and long-term feedback and solutions. This last bit won't happen in 2018 but with the proliferation of AI and machine-learning across marketing and sales channels, potentially people may start learning the difference between the two.
Expect more creative based on a new, honest partnership with customers
In 2017, much of the industry's conversation has centred around what technology can give us in terms of its data and insights, targeting capabilities and 'single-customer views'. With all this tech-talk, the actual people on the other end of our campaigns can be reduced to numbers and generalisations, losing sight of the fact that each person is a human with likes, dislikes, and the fact that these can actually change just as fast as your cookie or device ID has told you what it is.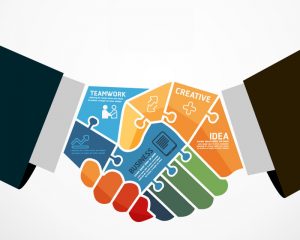 In 2018, also with the increased sophistication of AI and machine-learning and a workforce that understands more about what it does (and importantly, what it doesn't, do) I predict we'll see an increased focus on the human side of marketing, driven by both the consumer and the industry itself. We'll see more of a shift towards 'moments' led marketing as platforms begin to understand motivations behind certain interactions (using human-led insight) and allow brands to build their campaigns around which motivations are most likely to see the best response to different messages and verticals at different times.
With the automation of more marketing systems, it gives more insight, data and time to the brands, agencies and media owners to focus together on the consumer and the holistic end user experiences across multiple disciplines; instead of having disparate agencies planning different ad campaigns that end and then starting another from scratch with a whole new creative and planning process. GDPR will force more open and transparent conversations about data usage and what consumers actually deem a 'good experience' with a brand or publisher, which will also force all brands, media owners and agencies to be more creative in the ways they connect with consumers in those moments if they want to maintain relationships with their consumers.
Source: Oath