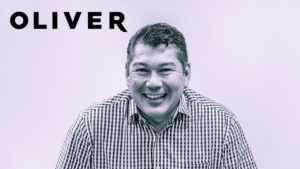 In house agency specialist OLIVER has launched a specialist healthcare arm offering strategic medical marketing for healthcare brands.
The division, called OLIVER Healthcare, is led by newly appointed managing director David Sawyer and customer experience director Andy Horrigan. It will be based between OLIVER's Manchester and London offices, with an initial remit to provide disease prevention, awareness and product education solutions for both private and public sector clients.
Sawyer brings 20 years' experience in healthcare marketing, having previously developed and delivered transformational communications projects in cardiology, oncology and respiratory for the likes of AstraZeneca, Merck and Servier.
Horrigan's background in the pharmaceutical sector spans more than two decades, during which he has overseen the creation of engaging, multichannel communications campaigns for brands such as Seroquel, Brilinta, Cosentyx, Zyprexa and Esbriet.
Sawyer and Horrigan will report in to Sharon Whale, chief executive officer of OLIVER Group.
Commenting on the launch, Simon Martin, founder of OLIVER Group and chief executive officer of Inside Ideas Group, said: "The launch of OLIVER Healthcare is part of an ambitious growth plan. There's a clear need in the pharmaceutical sector for an approach that helps clients get things done better, and faster. David and Andy are well placed to deliver that. They've got the experience and expertise behind them to intelligently combine OLIVER's agile, flexible approach for this sector to deliver compelling, effective solutions for clients."
Sawyer added: "I've worked for healthcare clients across the board and know first-hand the frustrations they can face in getting their communications strategies fit for purpose. Leading OLIVER Healthcare gives me the opportunity to broaden the traditional marketing communications options that are currently available to pharmaceutical brands, and take them a proven alternative with the OLIVER approach."
Source:Â OLIVER