OLIVER and its parent company, the Inside Ideas Group (IIG), have invested to offer top talent an industry-first qualification from Cranfield University with support from the Chartered Institute of Marketing (CIM).
The partnership will give OLIVER and IIG's future leaders the chance to study part-time for a fully-imbursed, Master's degree in Marketing and Leadership delivered by Cranfield's prestigious School of Management.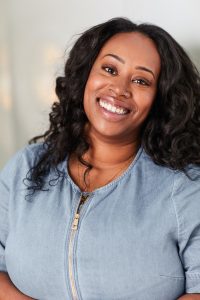 Amina Folarin, OLIVER and IIG's Chief Inclusion Officer and Global People Director, said: "We know that to inspire top talent you have to invest in top talent's professional development."
"We're used to seeing elite business programmes being offered to people working in professional services – yet rarely do we see this happen in advertising, despite the sector's rapid disruption and continued growth. Our Global Leadership Team recognised the importance of giving our top talent the latest knowledge and skills so that, in turn, they can be the best in the industry. Whether this group remains part of our business or not, it's a pleasure to be able to kick-start this learning journey. We look forward to seeing their careers blossom as part of a world-leading alumni."
Cranfield University has adapted its programme for OLIVER and IIG with the support of CIM to create an in-house version tailored to the business. The course will be delivered in a closed group over an 18-month period. Successful students will leave the course with a Master's degree with business management as a core skill, and knowledge of how to sculpt winning marketing strategies for clients.
OLIVER and IIG will invest £19,000 per student in the programme, with some of the cost covered by the Apprenticeship Levy, as well as provide students with 15 days of study leave. Each student will be supported by a mentor from the business, from Cranfield as well as from a trained coach.
Professor of Strategic Marketing at Cranfield University, Vasilis Theoharakis, said: "This is an applied course which will help professionals at OLIVER and IIG to develop new skills and take those straight back into the workplace. With customer needs and business models constantly shifting, a key element of this course is to gain the strategic insights needed for addressing these challenges more effectively."
James Sutton, Commercial Director of CIM said: "Marketing is more complex than ever, with many organisations seeking more expert talent. OLIVER and IIG are great examples of organisations using the Apprenticeship Levy to upskill and add expert talent to their team. We wish OLIVER and the class of 2022 the best of luck."
The Master's in Marketing and Leadership is informed by Cranfield's Strategic Marketing MSc – ranked 5th in the UK and 15th in the world by QS World University Rankings: Masters in Marketing 2022. Cranfield School of Management is one of an elite group of business schools worldwide to hold the triple accreditation of: AACSB International (the Association to Advance Collegiate Schools of Business), AMBA(the Association of MBAs) and EQUIS (European Quality Improvement System).
Source: OLIVER