"No matter how good a runner you are, you will always be better with a team"
As the eighteenth edition of the World Athletics Championships in Eugene, Oregon, takes place this week, a new campaign by Swiss sportswear company, On, celebrates the transformative power of team spirit, shared values and fellowship – even for athletes who compete as individuals. The campaign is led by a 90 second film which captures the journey of mutual trust between eleven elite track runners and members of acclaimed professional running club On Athletics Club (OAC), ahead of their solo races at the 2022 World Athletics Championships. At is heart the campaign is based on the insight that "no matter how good a runner you are, you will always be better with a team"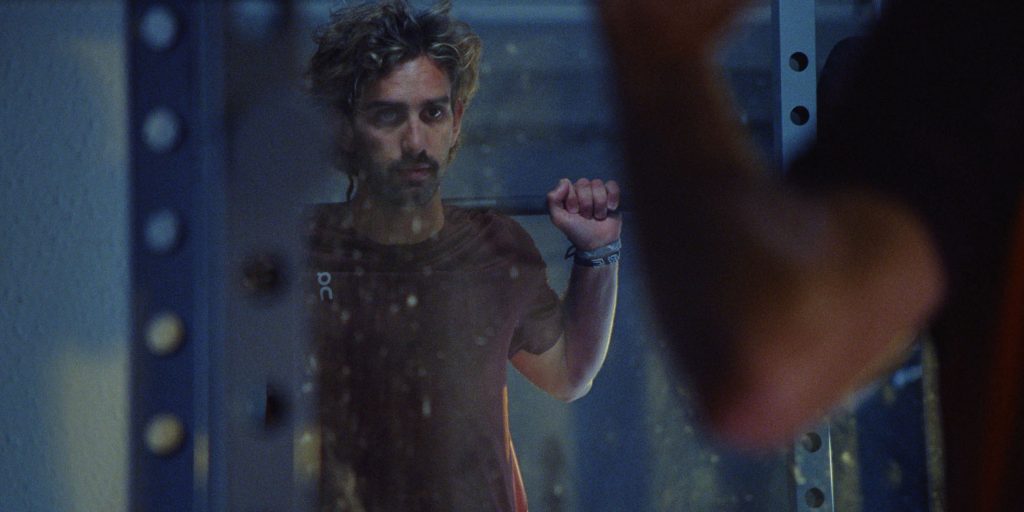 "Run For Each Other" is an original docu-style behind-the-scenes story written by Los Angeles-based Creative Director Oliver DeVitre, and directed by Mischa Meyer, a German director also based in LA. The campaign is made by On in collaboration with Levity Creative, and Berlin production company AKKURAT Studios.
The film was shot with a series of different, classic cameras on 35MM using Kodak 5219 film to give it a vintage and grainy look. It shows the gritty determination, formidable team spirit and shared values held by the group of track runners. Filmed on and off the track across the U.S., Run For Each Other presents the collective ideology that "no matter how good of a runner you are, you will always be better with a team" – an ongoing mantra held high by On Athletics Club that has led to widespread international success across the group's multiple track disciplines.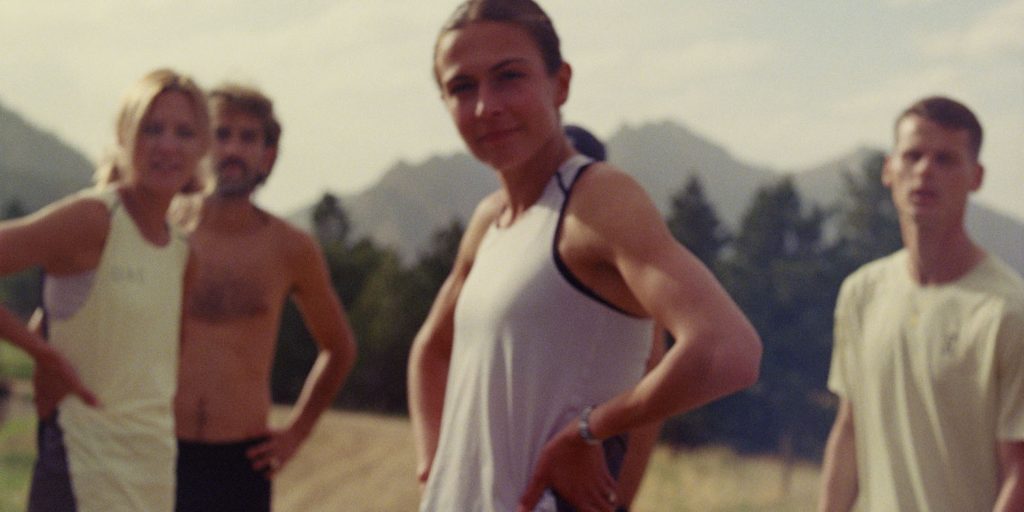 The 90-second video captures individual members of One Athletic Club running solo, in the countryside and under the floodlights of an empty track, while the narrated storyline presents the concept of the search for an athlete who may like to experience their journey alone or in solitude. Video vignettes show OAC team members training on the treadmill, in the weights room and receiving treatment therapies, with an eventual transition to video of the group running together, showing their solidarity and friendship. Video narration evokes the unfruitful search of an athlete who cannot be found experiencing their plight in seclusion, revealing how, although they may compete individually on their path to success as runners, these OAC athletes are on their journey together as a TEAM.
"Run For Each Other" is about the true power and spirit of "Team" and how teamwork is the embodiment of success," says Feliciano Robayna, Executive Producer and Head of Sports Marketing at On. "Our OAC athletes are on a journey to the World Championships, and know they are better together—having learned that group camaraderie is a key ingredient towards fulfilling optimum performance under pressure. Each athlete knows their fellow team members have their back, not only during competition, but off the track during training as well as in their personal life. This is the true essence of how teamwork drives ultimate success – which is one of the core philosophies of our brand."
"We wanted the film's texture to echo the human spirit of a team that competes in the world of performance sports. Running in a team gives our young athletes a competitive edge that can't be matched with artificial means, just like the analog quality of film sets us apart from the sheer technical perfection of other polished works out there."  says Oliver DeVitre, creative director
By using multiple film formats versus shooting on digital or using VFX, we wanted to convey the emotional bond between the young OAC athletes and capture the humanity in their approach to performance running. Because On is as much about technology in running shoes as it is about the human spirit of those who run".
The On Athletics Club is an all-star team of 11 determined middle-distance athletes recruited and coached by three-time Olymoisan Dathan Ritzenhein. Based ata full-time training facility located in Boulder, Colorado – they eat, sleep and breathe running. Each athlete with their own outstanding history of titles, awards and wins, but on a collective mission to succeed as a team.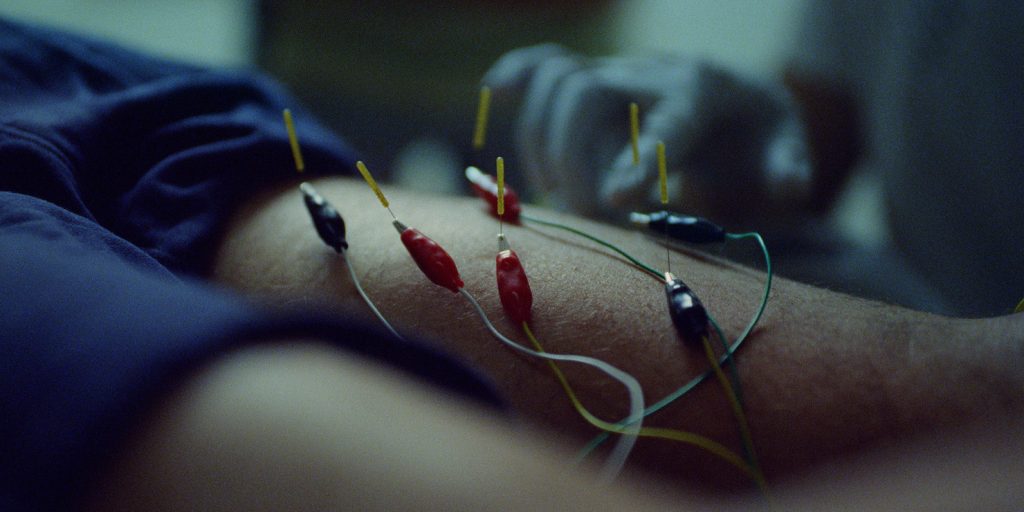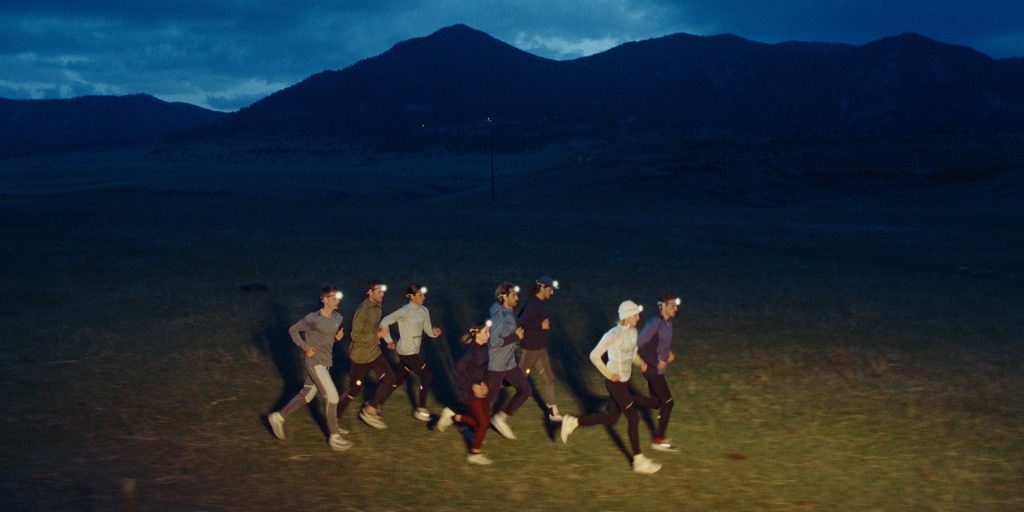 Run For Each Other presented by On can now be seen at on-running.com/team-OAC
Source: On