COVID-19 continues to disrupt our world in a host of ways. However, some of the most disproportionately impacted are students in low-income communities. Studies show that this demographic has always faced barriers to education – since the pandemic, these barriers have been significantly amplified.
To help combat these challenges, Pathways to Education – a national, charitable organization breaking the cycle of poverty through education – in collaboration with Camp Jefferson, has unveiled its national awareness campaign, "Disconnected Education."
Launched nationally on June 15, the work draws attention to the issues that students in low-income communities are facing – including financial insecurity, difficulty accessing online opportunities owing to a lack of technology, and challenging learning environments, all of which could permanently disconnect them from their education – and calls on Canadians to lend a hand.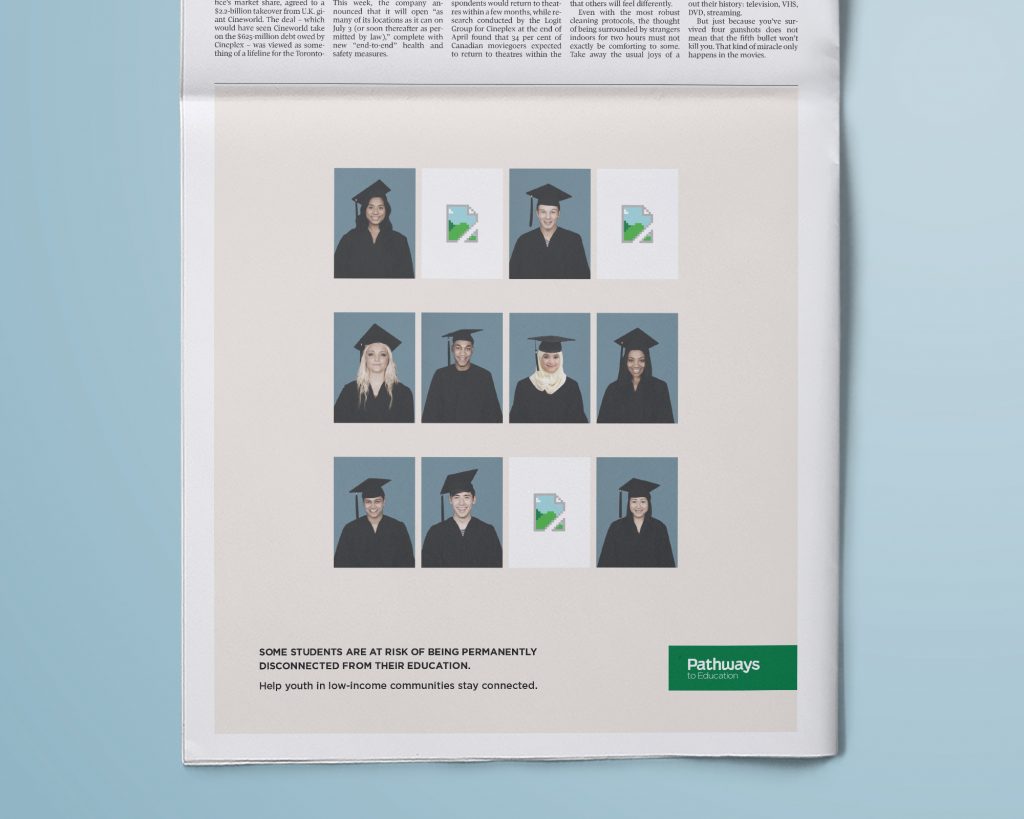 Source: Camp Jefferson