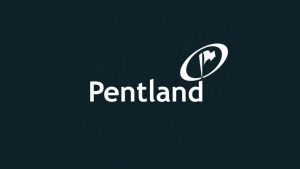 Pentland Brands, the company behind global brand names such as Speedo, Ellesse, Canterbury, Boxfresh, Mitre and Berghaus, announced a major drive to bolster its marketing, digital and creative resources. It will see a major recruitment drive across the group's London, Nottingham and Sunderland offices.
Sean Hastings, Global Marketing Director for Pentland Brands, says: "We're looking to accelerate the growth of our current brands, as well as adding new brands to our portfolio, so it's critical we have great talent, develop great teams and partner with great external agencies. We have a big focus on developing our talent, and part of that will see us launch a marketing academy to build the skills we need to grow our brands faster."
Pentland Brands has an established in-house creative agency, which last year won two design awards. In 2017, it appointed Mediacom as its lead media agency and through 2018 will be developing its core roster of agencies to work across its portfolio of Active and Footwear brands.
Hastings says: "Last year we evolved our in-house creative agency and we're now looking to strengthen our resources further. We want to build a core of agency partners who can challenge us, and work with our brand and in-house teams to get our brands into more people's lives."
Pentland Brands is a family owned British business with products available in over 190 countries. It employs around 1,700 people, has been recognised as a Great Place to Work and has won multiple sports and fashion industry awards.
Pentland Brands is currently recruiting 56 roles across marketing, creative, digital, product design and innovation. To apply for a role visit the careers page at www.pentland.com.
Source: Pentland Brands