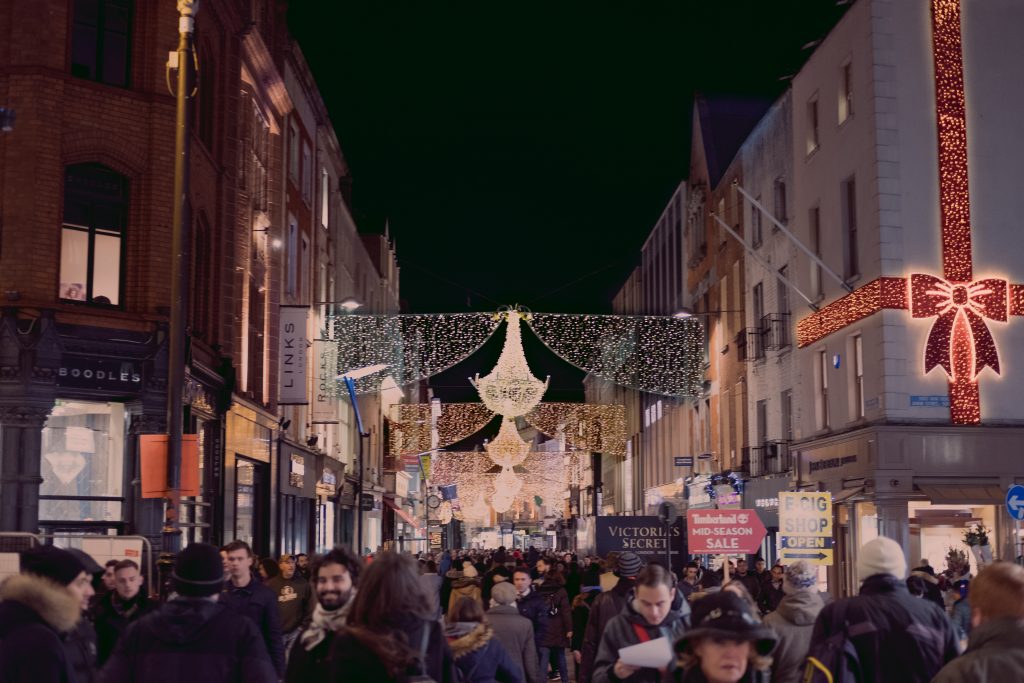 Key insights 
Black Friday. The Shopping Holiday of Temptation.
During a typical digital shopping journey consumers are purchasing because of need. However during Black Friday, this flips dramatically towards purchasing because of temptation (3% to 11%) and inspiration (13% to 18%), This stems from a need to purchase Christmas gifts, however appears to overspill into self purchases when a consumer finds a deal that cannot be resisted.
Brand Driven. Not Product Driven
Whilst shopping during Black Friday, consumers are more interested in finding the "right brand" (20% to 30%) , rather than the "right product" (22% to 12%). This speaks to the fact they are purchasing gifts, where a discounted brand provide more personal cachet than the specific product.
Luxury, Tech and Makeup
All three of these product areas see at least a 50% increase in product interest during Black Friday, continuing the trend of shopper interest in self purchases and products driven by temptation.
Consumers Rely on Others to Curate Deals
As Cyber Monday and Black Friday continue to mature in the UK, consumers are realising that they can save time by relying on other people to curate deals before they start their own research journey. This is increasingly third party publishers, brands themselves and their own networks within social platforms.
Increase in Smartphone Usage During Black Friday
Despite being a shopping event where consumers know they may need to spend a significant amount of time researching, shoppers are spending more time on a smartphone than they do during a normal digital shopping experience.
Highly Influenced By Advertising
Black Friday shoppers overall are more than 3x more likely to interact with touchpoints with advertising opportunities that are likely to drive them online to browse.
Expect a Further 12% Discount
Consumer expectation of what constitutes a good discount for a brand changes dramatically during Black Friday, increasing from an average of 25% to 37%.
Significantly Increased Average Spend Despite Discount
Despite brands and retailers having to engage in significant discounts to appear relevant, average spend in our top three categories dramatically increases, as consumers are tempted to purchase products beyond the price they would normally spend at.
The Luxury, Tech and Makeup categories see a dramatic increase in average spend of 98%, 51% and 87% respectively.
Regular Shoppers Concerned About Frivolous Purchases
The number one reason for shoppers to not engage in Black Friday is due to concerns about being tempted to spend on products that they don't need.
Black Friday Dominates as an Online Event
Non-black friday shoppers tend to be more traditional in their shopping habits, still preferring to do so offline. Whilst Black Friday is a significant offline retail event in the US, in the UK it is primarily an online event, with 60% of all Black Friday shopping planned to be done online.
Traditional Shoppers Driven by Need.
Black Friday Shoppers Driven by Temptation.
When we consider what is actually driving these purchases we can see that Black Friday shoppers are driven significantly more by temptation/inspiration potentially looking at deals that could tempt them into purchase. Whereas online shopping tends to be less driven by temptation and more by actual need (42%, representing the largest single category for traditional shoppers).
Consumers Focused on Christmas Shopping and Upgrading Tech
Black Friday has a higher association with shopping behaviours such as Christmas shopping, upgrading tech and shopping premium brands. It has a low association with holiday shopping and typical day-to-day shopping
Consumers Expect A Further 12% Discount
While consumers expect a minimum of 20% discount to consider buying, there is a 12% difference in expectations on Black Friday vs. General online shopping. Consumers are more expectant of discounts when it comes to black Friday. Brand's such as ASOS who discount regularly get hit with very high expectations of what a good discount needs to look like on Black Friday. Even brands such as Apple, still see high expectations of discounts, despite very little discounting as a brand. Expect A Further 12% Discount.
Source: Performics UK