P&O Cruises is set to unveil its new TV advert, airing on Christmas Day and continuing its brand journey with creative agency, Founded.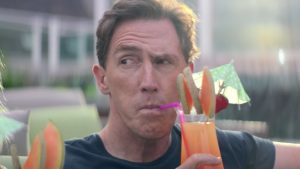 Premiering during primetime on Christmas Day during ITV's Victoria, it will be the fourth year that P&O Cruises has worked with Founded on its 'This is the life' campaign with actor and comedian, Rob Brydon.
The campaign has proven hugely successful for P&O Cruises and has delivered year-on-year growth for three years running in terms of driving up passenger bookings and revenue.
Until now, the formula has remained consistent – showing the variety of memorable 'moments' passengers can enjoy both on board and on shore, experienced and narrated through the eyes of an enthusiastic cruise newcomer, played by Rob Brydon.
In 2017, the creative message moves beyond presenting features and attributes of the cruise experience to focus on bringing to life how the experience makes you feel. The ad showcased the feeling of floating down the stunning sweeping staircase, being romanced by the magnificent silver service provided on board or simply being awe-struck by the natural world and spotting wild Whales.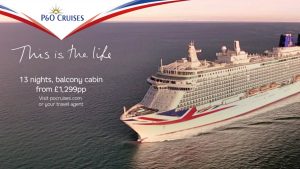 P&O Cruises VP of Marketing, Christopher Edgington, said: "Here at P&O Cruises we offer much more than just a holiday. Our cruises are a chance to experience something out of the ordinary, and live the good life. We know this message resonates with our savvy 'cruiser' audience and can also help us attract people who have never experienced a cruise before. Founded's newest work underlines the sheer breadth of experiences that can be enjoyed on board, and celebrates all that a P&O Cruises holiday has to offer. We're delighted with the success of the campaign so far, and confident it will inspire many more holiday-makers to try cruising."
Founded Partner and co-founder Richard Perry, said: "The P&O Cruises campaign has proven to be highly successful by consistently bringing newcomers into the brand and we're very proud to be part of it."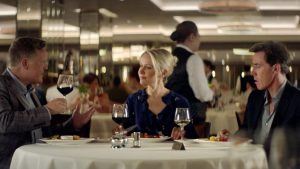 The advert was shot in the Canary Islands by Director Joanna Bailey from Bare Films, who was chosen for her executional tone and ability to make the advert much more filmic. Aside from the TV advert, further video content films have been created to help bridge the familiarity gap for those who don't know what life is like on board.
The videos are in the form of home made movies, where our characters Huw and Jenny Jenkins (played by Rob Brydon and Zoe Harrison) show us around Britannia. The idea for this was inspired by the popularity of this style of video amongst cruise goers. The videos will be used across all owned channels.
This time around P&O Cruises will also be using still photography of Rob Brydon to extend the campaign through additional channels including press and direct mail.
Source: Founded