Porter Novelli, leaders for 50 years in providing strategic communications, announces its new global position and proposition:
The strategic communications company,
built on purpose to do business better.
In a shifting landscape of new influences and audience power,
we decode change, navigate culture, and deepen authenticity
to shape your reputation and accelerate your growth.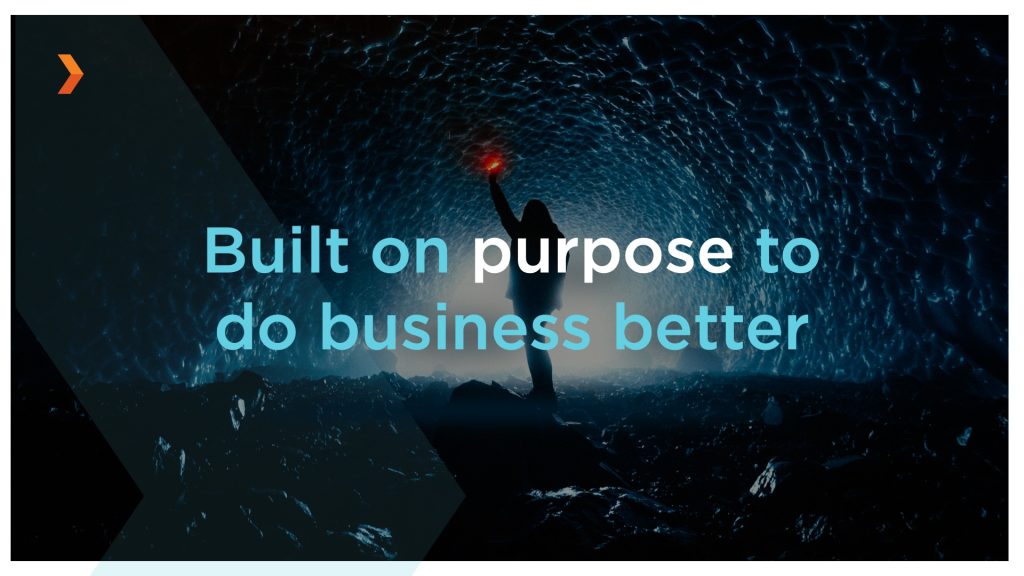 This new framing follows on the back of a series of strategic shifts the company has made in response to client needs, including aligning the business around four capability areas: brand growth, corporate counsel, purpose & impact, and employee experience. Underpinned by Porter Novelli's world-class tech stack, data-led intelligence is now firmly at the center of these capability areas, and at the start of solving all client challenges.
David Bentley, Global CEO of Porter Novelli, commented: "The communications industry is currently taking a hard look at its role in business – for better and for worse. Our refreshed approach is anchored in 50 years of bringing to life how organizations can be driven by their values, not just by creating value. It also reflects the fact that communication has risen meteorically in importance over the past couple of years and is now a pivotal strategic lever for many of our clients' businesses.

"We also now provide robust 'data-confidence' for our clients when it comes to decision-making and measuring business impact. As we all navigate complexity and uncertainty, our clients appreciate the need for a strategic partner who can help them communicate at the speed of culture and be in-tune with their audience ecosystems to ensure authenticity and harmony. All without it impacting on their business performance. Our latest research further highlights how companies are being held to account, as audiences are looking to them for leadership."
The Purpose Priorities Report: Era of Accountability
The new proposition is further substantiated by the findings in the agency's fifth annual research study of corporate reputation, 'The Purpose Priorities Report: How to respond to the new Era of Accountability'.
Key Purpose Priorities findings
Since the onset of the COVID-19 pandemic, and in the wake of the 2020 social justice movement sparked in part by George Floyd's murder, and with increased scrutiny on sustainable business practices, companies have made many promises to support change. And now there is a need to show outcomes from this.
Companies should demonstrate how they are following through on their promises to people, the planet or society – 84%
The report also highlights how consumers are demanding genuine change, not just marketing campaigns.
Companies should have a POV on environmental sustainability – 78%
Companies should change the way they operate to address DE&I – 72%
Companies should encourage consumers to support social or environmental issues – 65%
David Bentley, Global CEO of Porter Novelli, commented: "People are tired of talk – the Era of Accountability has arrived. Consumers want to hear more Patagonia, and less 'virtue signaling'. Expectations have moved from politicians to CEOs to solve some of the biggest environmental, financial and societal challenges. The weight of responsibility is on business now."
Reputation leaders
As part of the report, the strategic communications company has developed the two-by-two Better Business Matrix. This has the reputational leaders by industry, in eight key sectors, mapped to highlight the beneficial impact of Purpose on brands. It also enables companies to self-diagnose their own reputation, based on the key criterion described in the report.
Companies which performed the best within their industries, include:
Automotive – Toyota
Communications – T-Mobile
Financial Services – TIAA
Food & Beverage – PepsiCo
Tech – Intel
Retail – REI
This reputational report analyses over 200 major US businesses including: Fortune 100 Companies, Fortune Best Companies to Work For, World's Most Ethical and the Diversity Inc. Top 50 Companies, among others. Companies analyzed included Walmart, Apple and Ford Motor Company.
Source: Porter Novelli