On Saturday June 29th, public service provider, Dublin Bus, celebrates the people who made Pride in Dublin possible, the older LGBTQ+ generations, with a new activation, 'The Long Road to Pride'. Working with creative agency ROTHCO, part of Accenture Interactive, Dublin Bus decided to bring together people, young and old, from the LGBTQ+ community to create a more inclusive Pride.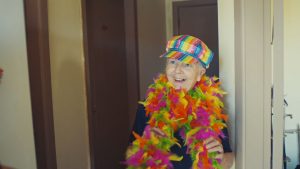 Pride is known as one of the most inclusive events of the year. However, Dublin Bus and ROTHCO noticed that one demographic was notably absent from the celebrations: the older LGBTQ+ generations. In 2018, fewer than 1% of Pride attendees in Ireland were aged over 65. Despite their crucial role in carving out LGBTQ+ rights in Ireland today, they are often forgotten about and disconnected from their community. With the decline of gay bars, there are very few intergenerational spaces left for them to socialise with the rest of the community.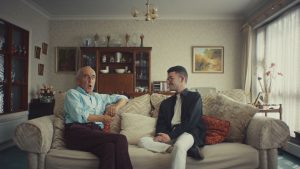 They are also some of the most vulnerable members of society: older LGBTQ+ people are 50% more likely to be living alone compared to heterosexual people their age (be it that they're single, never had children or are estranged from family), and are five times more likely to have mental health issues. So, although they've never needed the LGBTQ+ community more, they can't find a way in, even at Pride.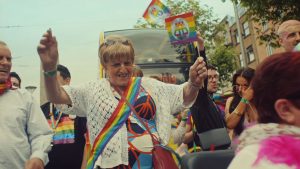 This year, Dublin Bus and ROTHCO wanted to encourage LGBTQ+ people over the age of 65 to come along on Pride, a celebration they helped lay the foundations to. They paired older LGBTQ+ people with younger members of the LGBTQ+ community to attend the party together. The pairs all have something in common; either coming from the same place, sharing similar experiences, or occupations, so their friendship begins with a common ground.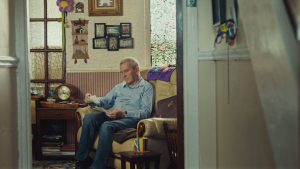 Mary Ryan, Marketing and Information Manager at Dublin Bus comments: "Dublin Bus is one of the last places where people of all ages, backgrounds and orientations come together, but at Pride one group is not on board. Dublin Bus is a space for everyone and it's important people really feel that. Inclusion is so important to us and when the team in ROTHCO brought this issue to us, we knew it was something we wanted to support. When it comes to Pride no one should be left behind."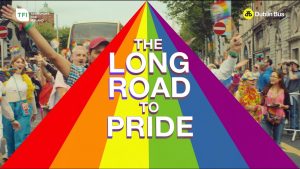 John McMahon, Creative Director, comments: "Pride has become something of a 'brandwagon' that anyone and everyone feels they can jump aboard. But we didn't want to be part of the feeding frenzy. And even though Dublin Bus have historically supported Pride (notably with last year's 'Proud Dads' activation), we agreed with them that we should only get involved if we could find a way to make ourselves useful to the LBGTQ community itself. And I think we found that way. An entire generation of older Irish LGBTQ people missed the Pride party because Ireland was an intolerant place. Given that the bus is one of the few inter-generational places we have in our society, it felt appropriate to right that wrong by bringing some of those people 'into the fold' of Pride using the bus itself. I'm really proud of what we've done. Usually in advertising, we're giving a voice to the noisiest people around! This was one time we got a chance to give a voice to some people who are quite under-represented, both in the context of Pride and in Irish life in general."
'The Long Road to Pride' campaign film will be supported by social content on Facebook, Instagram, YouTube, Twitter, LinkedIn. 
Source: ROTHCO