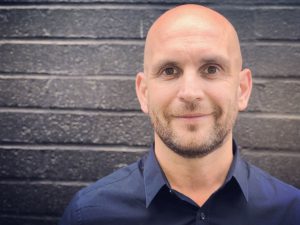 Primesight announced that it has created a new role on its board with the appointment of Bryan Scott as Marketing Director. Scott brings a wealth of experience from brand marketing and creative communications including established media brands such as DMG Media's Metro as well as start-ups and agencies.
He joins Primesight from The Lighthouse Company where he has been Marketing & Innovation Director for the last three years. Scott's appointment forms a key part of the Out of Home media owner's strategy to raise the profile of the Primesight brand as well as the medium.
Scott started his career as a media planner for Leo Burnett where he worked on the agency's flagship account, McDonald's. He then moved client side to Capital Radio Group where he was Commercial Marketing Manager heading up B2B marketing for the radio brand and managed the communications process through the merger with GWR.
Scott then spent seven years of his career at DMG Media. His first role was to set up DMG Media's in house creative marketing agency, working with all the group's print and digital pureplay brands, before being promoted to Marketing Communications Director for Metro.
Highlights at Metro include delivery of its London Olympics and Paralympics strategy achieving record revenues, profit and audience reach. Scott was also instrumental in creating the award-winning Creative Pioneers Challenge in association with the IPA to develop apprenticeships for school leavers in the creative and digital media industries.
Matt Teeman, Managing Director at Primesight, said on the appointment: "As we continue to rapidly grow and diversify our portfolio with new products, the need to communicate and amplify our estate has become even more important. Bryan's appointment as our first ever Marketing Director symbolises the importance we place on this. Also, having worked with him before, I know what a fantastic impact he will have on the leadership team and the wider business."
Bryan Scott added: "I am absolutely thrilled to be joining Naren, Matt and the team during this exciting period of growth for Primesight. It is by far the most exciting Out of Home media owner in the industry. The evolution of the overall OOH market combined with the business's expanding product portfolio – across billboards, airports, InLinks and cinemas to name but a few – presents a massive opportunity to develop the Primesight proposition and how we communicate this to all of our customers and partners."
Scott joins Primesight at the end of August and will be reporting in to Matt Teeman, Primesight Managing Director.
Source: Primesight