Born in 1961 and first introduced to the Chinese market in 1997, Pampers has become one of the most well-known baby care brands in the market over the last 20 years. However, with increased demand by Chinese consumers for more premium products, imported products enjoy huge popularity, particularly in mother and baby category. Pampers is poised to seize growth opportunities for its premium range. To that end, the brand launched recently with Pampers "Ichiban" diapers, imported from Japan to meet that premium desire head on.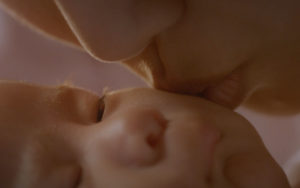 Publicis Communications collaborated in developing a holistic strategy and series of integrated communications activities, including: concept, product naming, a complete new visual identity, product focused and emotional advocacy, ecommerce and word of mouth, all designed to make Pampers Ichiban a natural choice for China's most discerning mothers.
The team built emotional advocacy across all touchpoints from a simple insight: long before babies can smell, hear, speak or see, they sense the world, and the loving presence of their mom and dad, through their skin. Skin is "Baby's First Sensor." Aimed at reaching parents through both their hearts and minds, the launch film, created by Publicis Communications, celebrates "Baby's First Sensor" in a beautifully detailed exploration of the moments shared between parents and their new born babies.
This was accompanied by more rational product focused stories explaining the importance of protecting babies skin – and, through that protection, how the relationship between parent and child deepens with every touch, stroke and snuggle. Affirmation from Japanese nurses helped to reinforce the story along with multiple other pieces of content from the brand, KOLs, and mothers alike. A first-time-ever high-end standalone CGI demonstration also showed off the product's technical superiority.
The product's name in Chinese cleverly adapts "Pampers Ichiban," evoking its heritage and guaranteeing its quality, without isolating non-Japanese speakers. Paired with light teal and gold packaging, visuals are designed to show its one-of-a-kind superiority, a far cry from the overwhelming cuteness of other brands.
According to the announcement, Publicis Communications will also be responsible for the re-launch of the Pampers trial, its presence in all relevant retail channels, and customized activations on ecommerce, using all channels to create comprehensive campaigns for Pampers Ichiban.
Initial presales figures indicate that the launch has helped build strong numbers exceeding targets and original expectations.
Publicis Communications Regional Executive Creative Director for Pampers, Mr. Paul Copeland commented: "We wanted to really touch hearts and minds across all touchpoints with this campaign in order to make Chinese mums emotionally connect with the brand and discover it's new, far superior premium offering."
Source: Publicis Communications