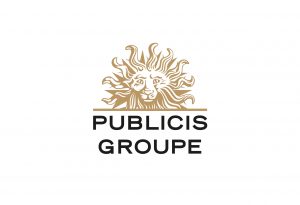 Publicis Groupe announced the appointment of a leadership team at the Groupe level in Israel as part of the ongoing implementation of its country model.
Yossi Lubaton, CEO of BBR Saatchi & Saatchi, has been named Chairman & CEO of Publicis Groupe Israel, succeeding Yoram Baumann in both roles. In his new role, Lubaton will report to Jarek Ziebinski, CEO Publicis Groupe Northern & Central Europe. Ben Muskal, VP Client Services of BBR Saatchi & Saatchi since 2016, will replace Lubaton as CEO of the agency.
In his role as CEO Publicis Groupe Israel, Yossi Lubaton will oversee all of Publicis Groupe's operations in the market, from Publicis Communications to Publicis Media. His responsibilities include driving greater integration across the Groupe's capabilities to transform its relationship with existing clients and win the trust of new ones, to cultivate and attract the best talents across its agencies and disciplines as well as improve its resources management across disciplines and solutions.
Yoram Baumann, Chairman of Publicis Groupe Israel since 2012 when BBR Group was acquired by Publicis Groupe, has been appointed to the newly-created position of President of the Leadership Committee, and will continue to play a key role assuring the leadership transition for Publicis Groupe in Israel over the next three years. The Publicis Groupe Israel Leadership Committee has been created to guide the integration and transformation process and to set the overarching strategic vision to grow and implement the Power of One model.
These appointments follow Publicis Groupe's recent announcement that it would extend its country model to cover all areas where it is present, appointing leaders across its eight key markets: North America, the United Kingdom, France, DACH (Germany, Switzerland and Austria), Northern & Central Europe, Southern Europe, Asia Pacific & Middle East/Africa, and Latin America.
Jarek Ziebinski commented, "Israel is a country with a technologically advanced economy and a uniquely strong talent pool – a combination that creates immense business potential. It is a strategically important market for us to strengthen the Power of One approach – a future-forward operating model to provide clients with end-to-end solutions and flexible access to a diverse set of experts and capabilities. Acceleration of this model will be crucial to the continued growth and success of our clients and our own business. As a market leader, Publicis Groupe Israel has a solid foundation to work from. Yossi is a proven leader with the right profile necessary to evolve our business to meet the needs of our clients in these transformative times. With the strong support of Yoram, I believe that the future of Publicis Groupe Israel under the new leadership team will be brighter than ever."
Yoram Baumann added, "I'm incredibly proud to see what I started with my partners in a small apartment in 1985 has grown to become the leading advertising group in Israel today with more than 500 talented employees. We have built a group that provides clients with the best solutions in a rapidly changing world. Our talents, combined with the prowess of the Publicis Groupe network has made Publicis Israel a strong partner for our clients' businesses amidst the changes in the communications landscape. I'm pleased that Yossi will be leading Publicis Groupe in Israel and have confidence that he will continue to maintain its leading position in the market."
Yossi Lubaton continued, "With the type of business challenges that confront us today, we recognize that it is necessary to integrate our capabilities in order to be able to deliver the best solutions for our clients. Over the past few years, our agencies have successfully implemented a digital transformation, adding cutting edge digital and technological capabilities. On top of that, we also became one of the largest media players in both traditional and digital – giving Publicis Groupe Israel a strong competitive edge in the market. The new country model will transform us from a group of successful companies to a platform that seamlessly connects talents and drive creativity and innovation for the benefit of our clients."
Publicis Groupe is the largest communications group in Israel with more than 500 employees and ten agency brands under its umbrella including, BBR Saatchi & Saatchi, Publicis GNS, Leo Burnett, Zenith, Starcom, Smart Media, Mint Technology, C content, Expert and Super Push.
Source: Publicis Groupe