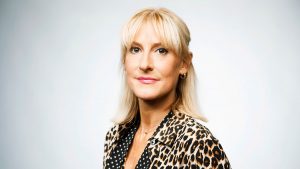 Publicis Media has hired Kate Bower to lead the Strategic Studio practice in the UK with David Hackworthy of Saatchi & Saatchi.
Bower will head up the client-centric capability and will be responsible for identifying and delivering key Power of One strategic opportunities for Publicis Groupe UK clients.
Reporting to Sue Frogley Publicis Media UK CEO and Richard Hartell, global lead of the Strategic Studio, Bower will work closely with Hackworthy and other senior strategy leads from across Publicis Groupe's solution hubs who will be charged with unlocking the Groupe's full strategic firepower for the benefit of clients.
Bower has impressive experience having worked in a number of senior global roles, most recently as Global Chief Strategy Officer for IPG in New York.
Sue Frogley, said: "This is another significant hire for us as we accelerate our UK Groupe model and evolve our Power of One approach. Kate is a super smart strategist and I know she will bring top level thinking and joined up, strategic solutions for our clients."
Led globally by Richard Hartell, Strategic Studio is a diverse, multi-disciplinary strategy and innovation practice focused on developing growth strategies for clients that connects marketing and business transformation.
Kate Bower, Publicis Media UK's Head of Strategic Studio, said: "Publicis Groupe is creating new frontiers in the marketing and advertising world with the clearest, simplest and most effective proposition in the marketplace. I can't wait to get started in this role to help evolve, solve and transform our clients' businesses through our unique Power of One approach."
Source: Publicis Media