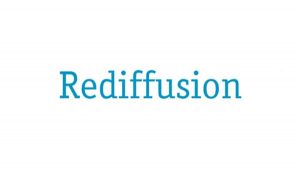 In a significant move in the advertising world, Rediffusion founders Arun Nanda & Ajit Balakrishan have bought back the 40% shares held in their company by Y&R and Dentsu.
In a joint statement, the founders said: "45 years back, we started Rediffusion with the vision of creating a passionate and bold agency that would take ownership of its clients and their work; with the promise of creating dynamic, fearless and category-busting work. As communication is undergoing a revolution in this hyper-connected and technology-oriented world, it's time Rediffusion rode this new wave with a new freedom, zeal and passion. We believe we will be able to deploy a variety of digital tools and creative styles more swiftly, if Rediffusion is on its own."
An agency with an iconic legacy of building power brands, Rediffusion, over the past 45 years, has successfully evolved from a creative hot-shop into a truly integrated communications group comprising Rediffusion, Rediffusion Direct, Everest Brand Solutions, Rediffusion Healthcare Communications and Rediff.com.
Rediffusion's recent mega brand wins include SBI, Tata 150 years mandate, Liebherr & Tata Trusts. The agency also continues to handle Tata Sons, Tata Motors, Parle, TVS Tyres, Taj, L&T Realty, Godfrey Philips, Eveready, HPCL, Audi, GSK, Danone, Sun Pharma, to name a few.
Source:Â RediffusionÂ