Food supplement suppliers VSL#3 and Hello Day launched new websites, in partnership with digital experiences studio Appetite Creative. VSL#3, recently acquired by ParaPharm Development Ltd, required a redesigned e-commerce website to align with the new brand and Hello Day needed a redesigned e-commerce website to attract new customers.
The redesign of Hello Day's website included a complete overhaul to freshen up the look and feel. This included a new user interface (UI) design that picks up on Hello Day's existing branding but interprets it in a modern way. The aim was to present Hello Day as an industry leader and to reflect the quality of service that sets the company apart from the competition.
The website is not only an ecommerce platform for Hello Day, but also offers educational health-related content. It's a platform for people interested in networking and becoming part of the Hello Day team as a Wellbeing Mentor ambassador.
"We are incredibly pleased with the work the team at Appetite has delivered. I'm so proud to get this beautiful website out to our customers," said Sébastien Rumpler, founder at Hello Day. "We are looking forward to seeing how they respond to and enjoy the refreshed boutique website."
For VSL#3, Appetite delivered a modern e-commerce platform that instilled trust and created a better customer experience, to help increase sales of VSL#3 products. For the new website, a creative and dynamic design was delivered for an integrated Shopify e-commerce experience. Showcasing content in an organised and easy to navigate way, the new design included better quality images, on brand colours and UX and UI website design to improve the user experience.
In addition to the relaunch of the VSL#3 website, the Appetite team supported marketing activity through social media, email marketing, SEO (search engine optimisation) and PPC ads. The aim is to create awareness around the freshly relaunched brand by communicating the unique selling points, to lead users to the new website and ultimately to generate sales.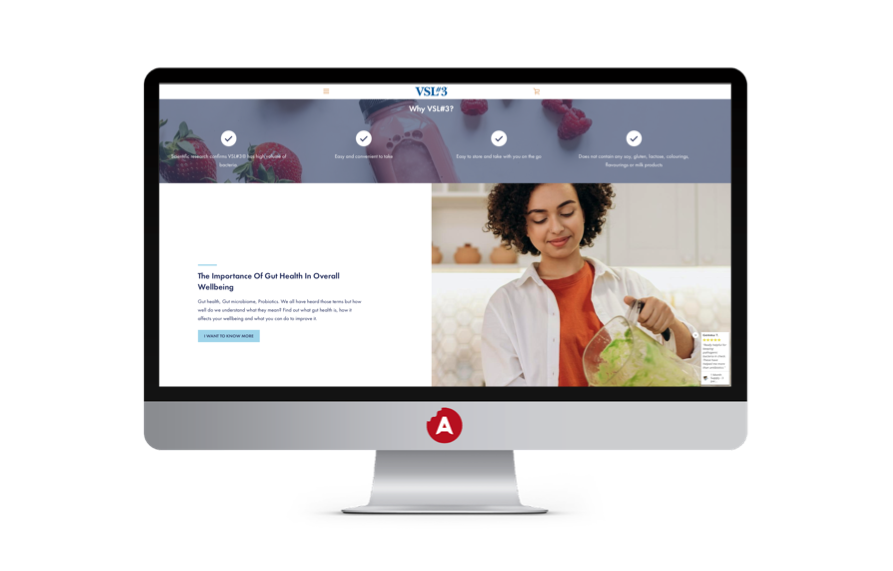 "The Appetite team was always swift to respond and support this campaign, and the results are already impressive," said Ioanna Vrettou, Product Manager at ParaPharm Development Ltd. "The design reflects our brand and the seamless experience we want to deliver for customers."
"With a mobile-first design, the two new websites are at the heart of e-commerce and include a fresh new design that lifts both brands to a new level," said Jenny Stanley, managing director of Appetite Creative. "We worked closely with both clients to ensure we delivered a user friendly, easy to navigate slick design which reflected the look and feel of their brand. We're pleased with the results and feel confident that both ecommerce sites will see increased traffic and sales over the coming months." 
Source: Appetite Creative