Summer is almost here in the UK and a good time to announce that Family (and friends) have been helping Rocks create a strong brand refresh, built around the proposition of 'Refreshingly Liberating' Drinks.
Remember those hot summer days when you ran into the kitchen, squished a lemon or two into chilly water, sprinkled in some sugar and stirred like crazy? Maybe or maybe not… but that simple combination of whole fruit, natural sugar and imagination is all that goes into Rocks squash.
Liberated from rubbish, and liberating for consumers looking for honest family refreshment. Consumers who see the direct relationship between what they put into their bodies and how they feel. 
Rocks squashes use a blend of just three totally natural ingredients; whole fruit, real cane sugar and Devonshire spring water. Authentic, simple squash.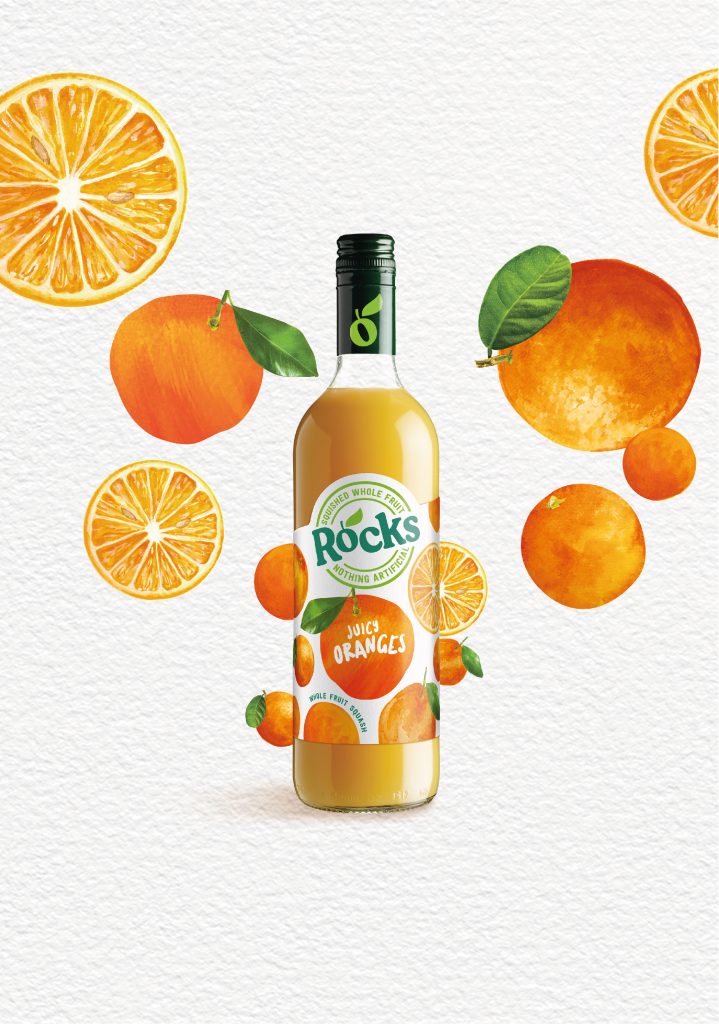 Hugh Rock developed the first Rocks squashes & cordials back in 1981 in the family farm. The aim was to produce drinks that everyone could enjoy in response to consumer concerns about the quality of soft drinks, avoiding the long list of chemicals found in many other brands. A brand ahead of its time in fact.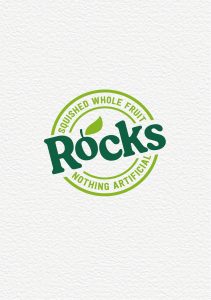 Now part of the SHS Group, Rocks wanted to reinforce their natural credentials and emphasise its all-family appeal. Family and friends have helped the brand re-craft its visual identity, packaging, brand tone of voice and messaging carried across social media and web.
At point of purchase, the refresh is aims to bring to life the simplicity of ingredients and the boldness of flavour; with naturally styled fruit illustrations bursting out of the label, whilst avoiding all the slick photoshopping typically found in the soft drinks aisle.

"An important part of the brand refresh meant looking and feeling like a premium natural and wholesome family option, not positioned as a 'kiddie'  squash brand" says Derek Johnston, head of strategy at Family and friends. "This relaunch comes at a good time – the cost of living crisis is leading less footfall in bars and cafes, so more people are seeking a posher, premium drinks experience at home and at summer BBQs etc."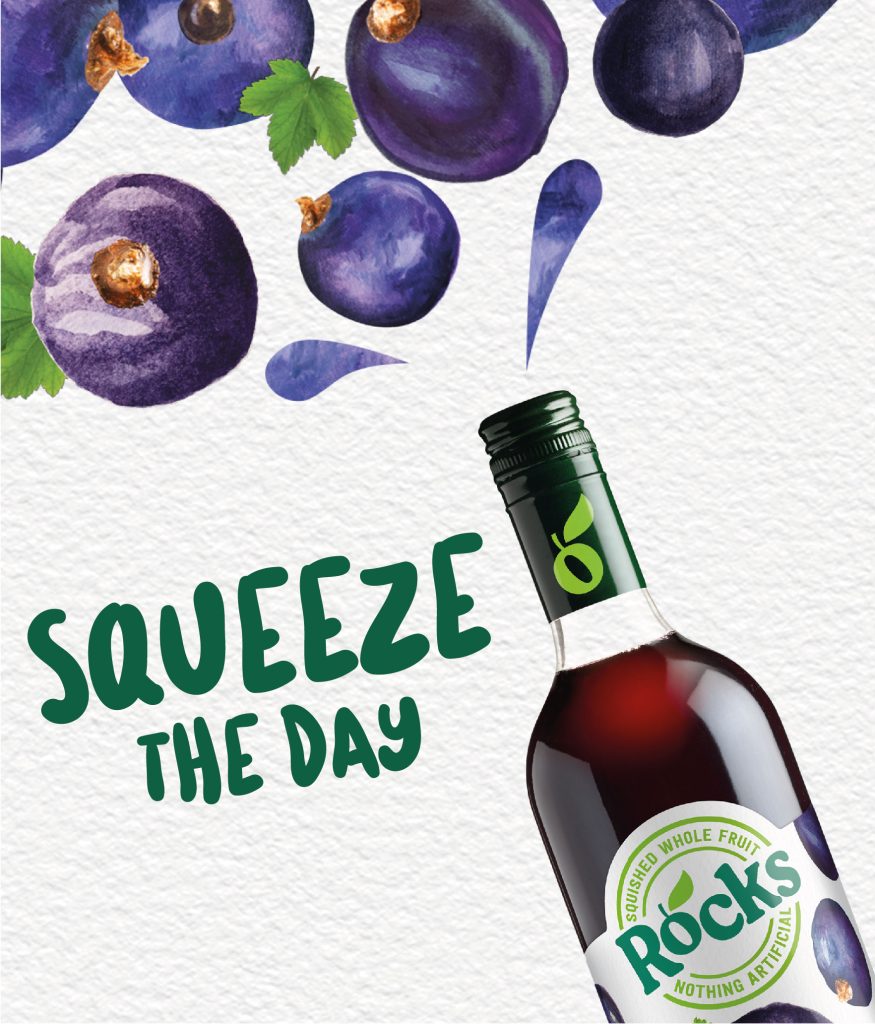 "Rocks is a special brand that stands very strongly for delicious taste from natural, whole fruits that are free from any artificial ingredients – and this is really important to our consumers, too. We wanted the packaging to reflect this and provide that strong, natural reassurance, so we've brought all the fruits front and centre of pack and cleaned up the design to make it look simple and delicious."  The Marketing team at Rocks. 
Source: Family (and friends)