Fast-growing digital out of home advertising business Smart Outdoor has signed up to programmatic digital media buying platform Hivestack, enabling self-service booking for buyers and agencies.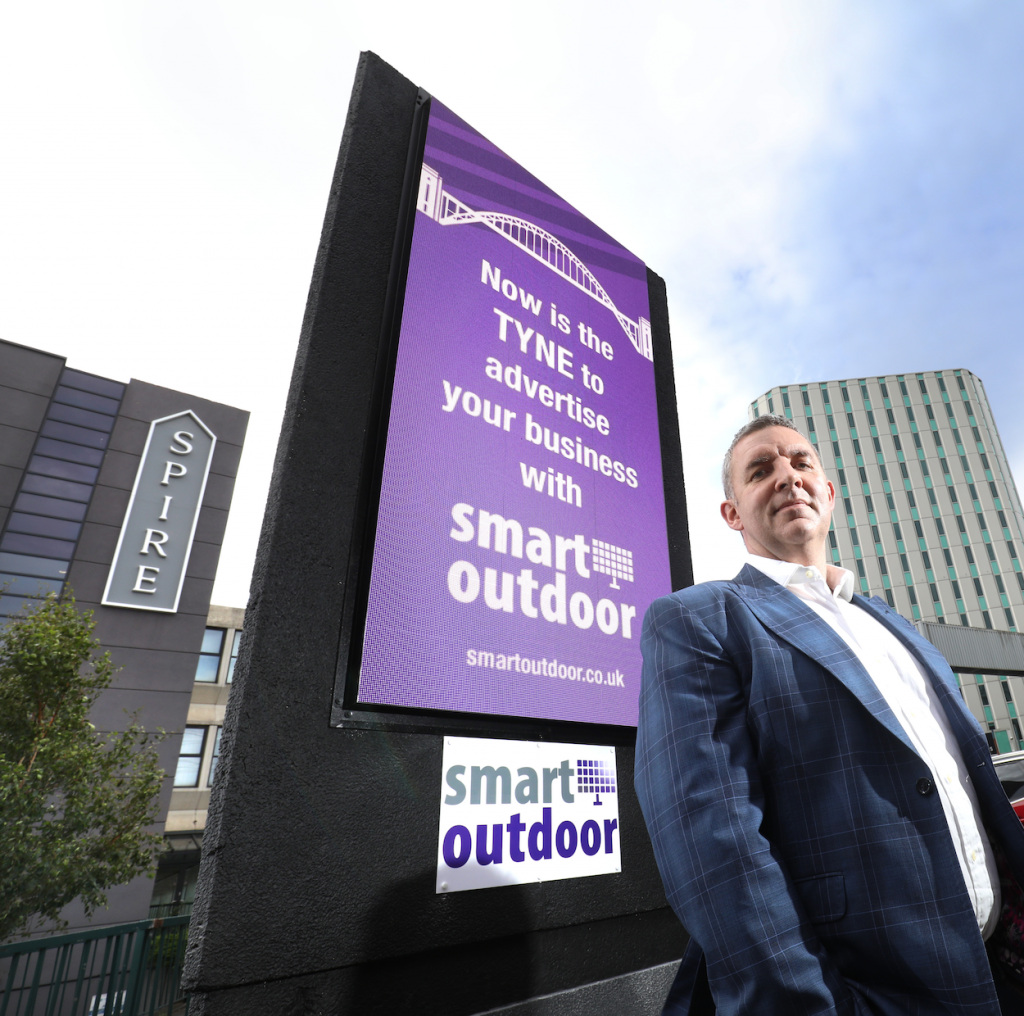 The challenger outdoor business, which has large format screens across the North East and Scotland, as well as national small format destination panels, is now offering programmatic advertising bookings through the popular app, which will open up a new route to media agencies and brands looking to deliver campaigns in the areas Smart penetrates.
Mark Anderson, Agency and Specialist Sales Director at Smart Outdoor, said: "It is great news from that our premium large and small format digital panels are available on Hivestack. It represents a new route for our customers to book high impact campaigns on any of our screens, using an intuitive app that has achieved such excellent cut-through with agencies and marketers in the relatively short time it has been operating.
"We're delighted to join Hivestack and look forward to a successful partnership."
Smart Outdoor has some 220 digital screens, including prime locations in the North East and Scotland, and reaches more than 12m consumers a week, a number it expects to double in the next 12 months as it continues on its rapid expansion trail. 
Source: Smart Outdoor