VCCP Media will spearhead media planning and buying across experience brands; Buyagift and Red Letter Days
Targeted media campaign for the UK's leading experience gifting business is timely ahead of Christmas marketing period
Smartbox Group UK Ltd, the UK's leading gift specialists has appointed VCCP Media as its UK media communications agency. The work will commence immediately and VCCP Media will handle all planning and buying of TV media campaigns across both Smartbox Group UK Ltd's brands – Buyagift and Red Letter Days.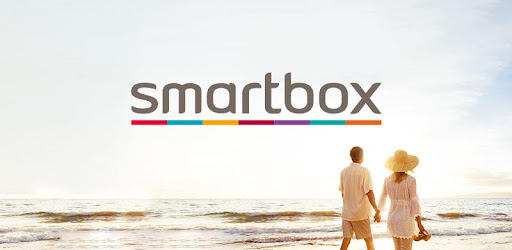 As Smartbox Group UK's media agency, VCCP Media will be responsible for the strategic and commercial media campaign amplification in the lead up to the Christmas gifting window. VCCP Media's first targeted media campaign for Smartbox Group UK Ltd will go live in November.
Smartbox Group UK Ltd is a unique gifting experience company, offering thousands of experiences selected for customers to create unforgettable memories to suit every taste, occasion and budget. Red Letter Days and Buyagift brands are part of Smartbox Group UK, both of which offer customers the chance to purchase unique and one-of-a-kind experience gifts across four main experiential themes. These include Short Breaks, Gourmet, Pampering and Adventure. Buyagift is the UK's leading provider of experience days and Red Letter Days is the original experience provider founded in 1989 which offers experience day vouchers to consumers, as well as corporate rewards including incentives, event planning and team building.
Alison Vickery, Marketing & Digital Executive Director Smartbox Group UK Ltd, said: 'We're excited to be working with VCCP Media to devise a targeted media strategy that will allow cut through in the lead up to Christmas. Given the last two years, it's clear now more than ever that experience gifts are not only a thoughtful present, but allow our customers to gift loved ones a wealth of memories to enjoy for years to come. We resonate with VCCP's challenger attitude, they're the perfect media specialists to communicate to that Red Letter Days and Buyagift really are the gifts that keep on giving!' 
Chris Stevens, Business Director VCCP Media added: 'It's clear that more and more consumers are moving towards giving the gift of an experience – and this isn't just a fleeting trend for Red Letter Days and Buyagift, this is their entire business model. Shared experiences and making memories are two things I've certainly missed and we're excited to be working with experts who specialise in offering one-of-a-kind experiential gifts. We both share the same challenger ethos and ambition, which makes us the perfect fit, and we can't wait to work together to amplify their unique market offering, especially in the lead up to the Christmas gifting window.'
Source: VCCP Media