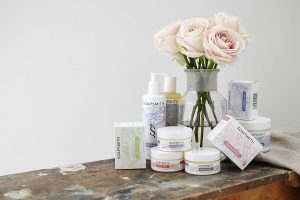 London-based cult bath and body brand, Soapsmith, is proud to announce that award-winning brand design agency Bulletproof has become a partner in Soapsmith Ltd. in a collaboration which will ensure the creativity of the brand continues to blossom, strengthened and supported by Bulletproof's international branding and design expertise.
Soapsmith creates the finest handcrafted soaps, bath and body products with bold and evocative scents. The first range – The London Collection – captures the essence of London. Made with ingredients from around the world to echo the diversity of the city, each scent in this first collection is named after a characterful London street and custom blended to translate that character into a delightful olfactory outing.
Soapsmith founder, Samantha Jameson, began selling soaps in 2012 and now works with a team of skilled artisans in East London making the natural soaps, bath soaks, body butter melts, body washes and body lotions with their signature aromas.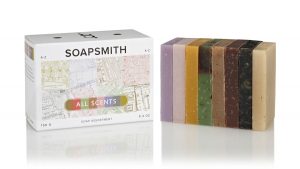 Gush Mundae, founder at Bulletproof, said: "Bulletproof is fuelled by the same entrepreneurial spirit today as when it was founded 20 years ago, so we felt an immediate affinity with Samantha and the Soapsmith brand. Having created, grown and transformed brands for our clients over the years, it's incredibly exciting to become partners and take a guiding role in the very first brand of our own. We're looking forward to putting our money where our mouth is, and to the continued growth of the Soapsmith brand!"
Samantha Jameson, founder at Soapsmith, said: "An out-of-the-blue approach from an agency we've long admired was an amazing opportunity. Bulletproof have everything a company like ours could wish for. They're not only an award-winning design agency who will bring the soul of Soapsmith to life wherever it's seen, they also have the proprietary tools to plan our future business and marketing strategy. It was a very easy 'yes'!"
Source: Bulletproof