Most of the best ideas seem to work naturally, even if they don't fit the conventional mould. And often precisely because of that. A bit of intuition, trusting your instinct, taking a sideways look at the brief – it can be the same with people too.
At StormBrands, we're a fiercely independent creative agency and have always built our teams around people that feel right, rather than slotting names and job titles into a studio structure. It means we can play to our strengths and change our shape to accommodate exciting talent.
You probably have to be independent by nature and brave in spirit to work like that. More than that, we actively look for diverse minds who see the world differently and bring with them a broad range of complementary skills. The outcome of which is work that instinctively balances the visual, verbal and visceral.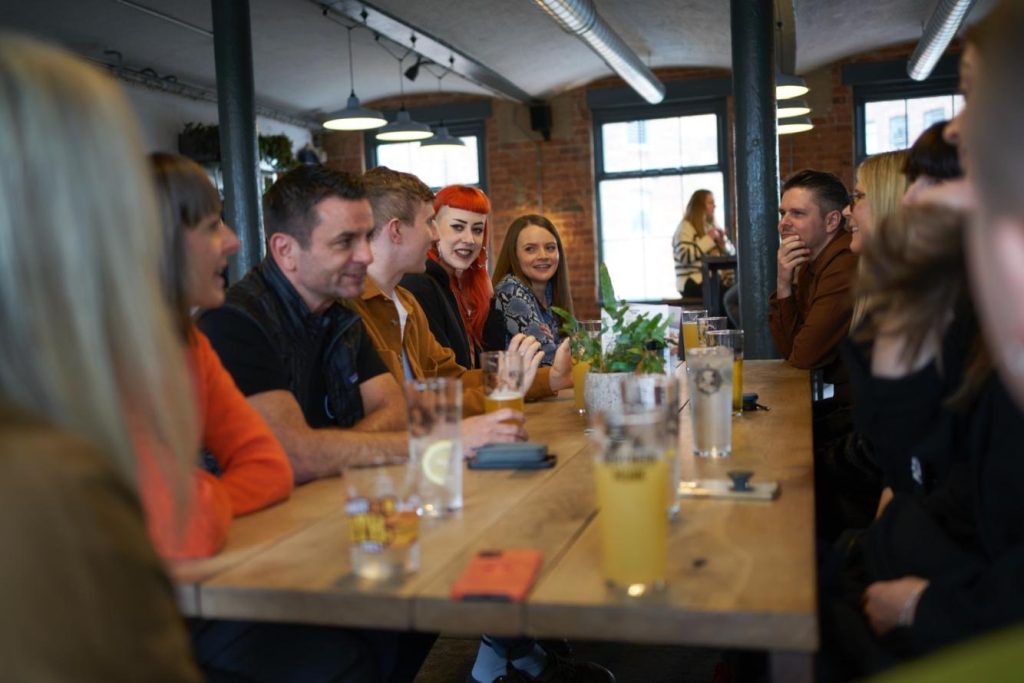 Think together, craft alone
Us two Senior Creative Directors are examples of this: one an advertising copywriter, one a brand and packaging designer by trade. Both with loads of experience in corporate, FMCG, tech, finance and education but both coming at problems from different points of view.
It's an approach we adopt throughout the agency and from the start of each project. We're always aiming for a multi-dimensional response to a brief and we've always believed that the wider your frames of reference, the richer the output. But we don't just encourage people to speak up, it's a foundational value that fosters a culture of collaboration and ensures every voice is heard.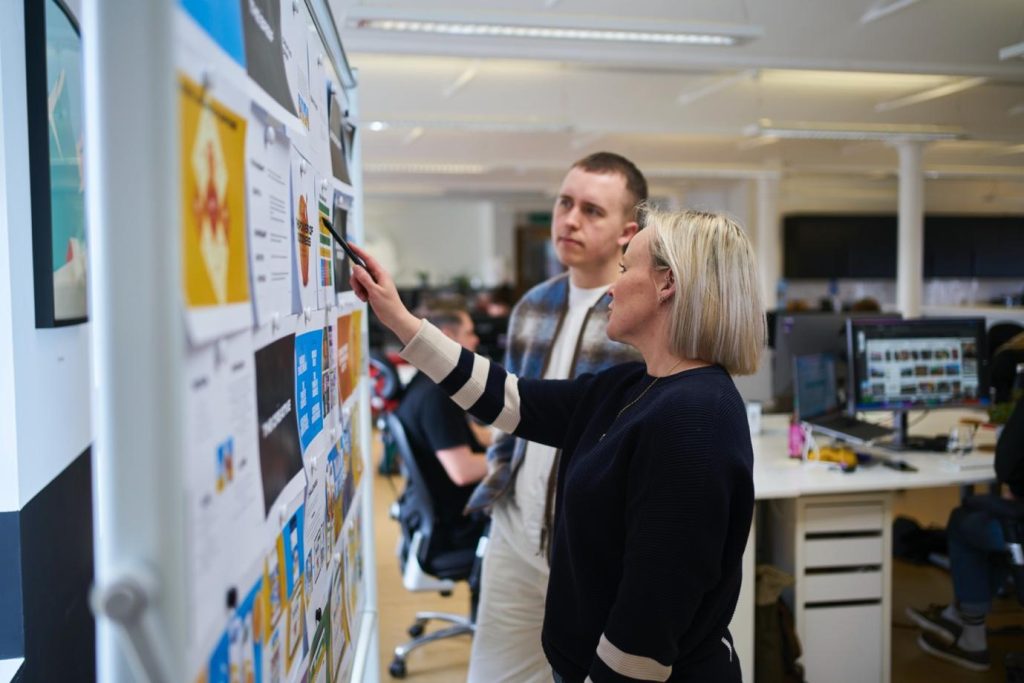 What's in it for our clients?
Our approach doesn't make us completely unique, but it works well for us and benefits our clients too. With our two offices working seamlessly as one studio, we can build teams around specific client needs with everyone clear on their roles: if you're on the work, you 'own the work' – our second value.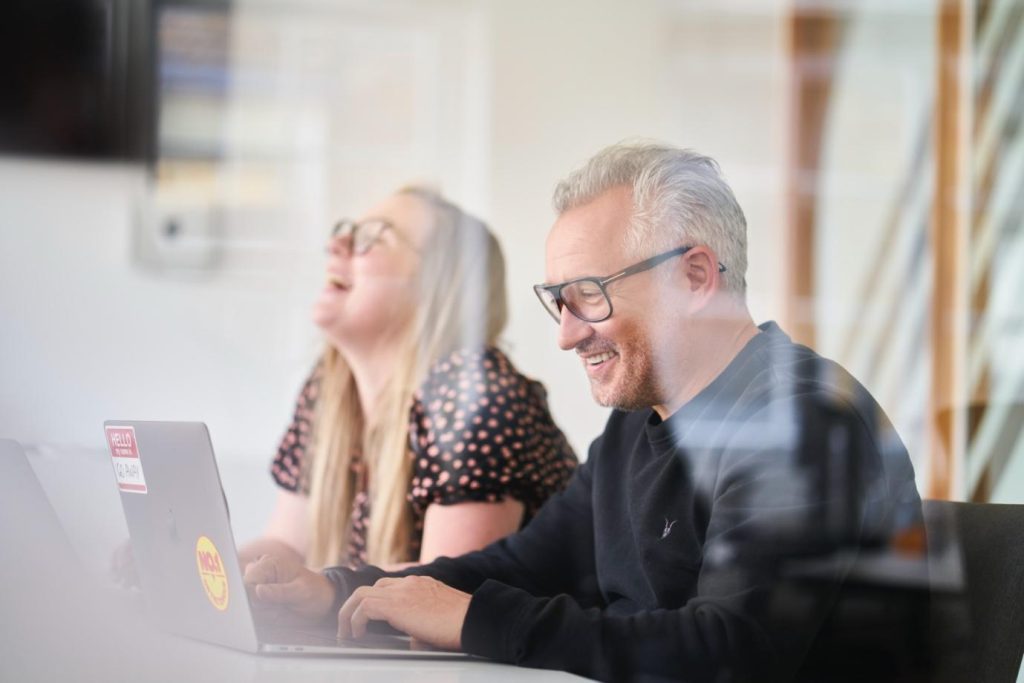 It's never been more important to focus on fully understanding your clients' business objectives and challenges and those that they're likely to face in the future. We tackle this head on through an in-house methodology: a workshop for generating ideas that we scale depending on requirement and allows us to involve clients in the process as much as they want.
This gives both clients and ourselves a competitive advantage. For clients, intuitive and straightforward outcomes for often complex problems. For us, we can 'punch' above our weight and win fights we shouldn't be in. That's our last value.
How do we make all this work?
Our work for London Business School's, Black In Business (BiB) association is an example of engaging the agency's multi-disciplined talent pool to deliver a powerful and disruptive identity.
We wanted to take the hugely important message of inequality in the workplace and put it front of mind in the business community. So, we created a tone of voice that is empowering, naturally welcoming but unapologetically confident and applied it to a bold visual expression. Our logo, typography and use of colour all delivered an attitude that made BiB unmissable and inserted them right into the conversation.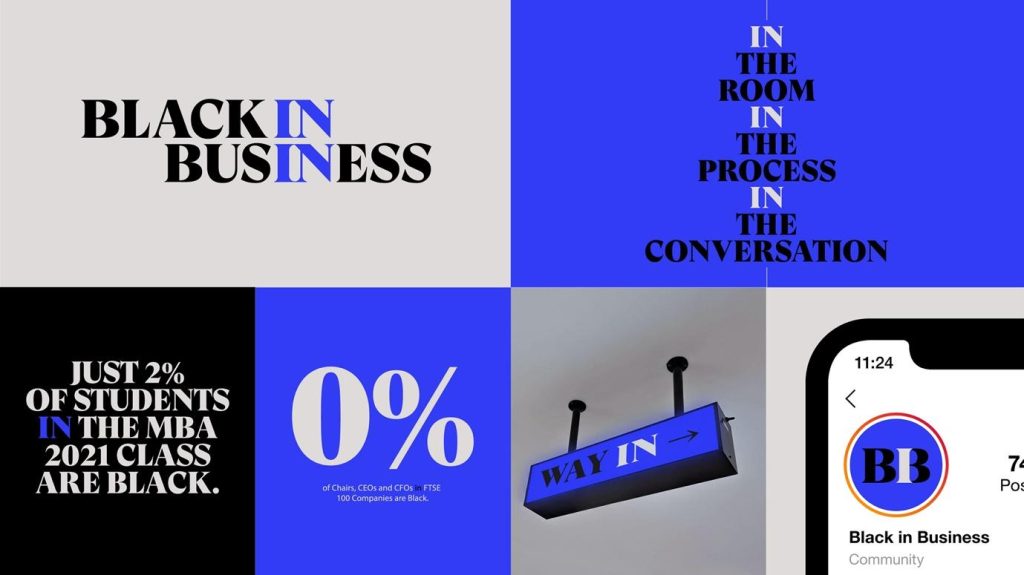 In our collaboration with global engineering powerhouse, GHD, we acted as true strategic partners, not just providing a design fix but rather a more meaningful change to their business. Through a new brand purpose 'The Power of Commitment' we created a compelling and authentic story around their almost unique 'employee owned' status. This drove a confident and expressive new identity, including: a bespoke typeface, digital expression, a fresh tone of voice, glyphs and infographics. Our 'One GHD' approach supported the rollout of a new global strategy, turned technical information into dynamic communications and helped unify the brand.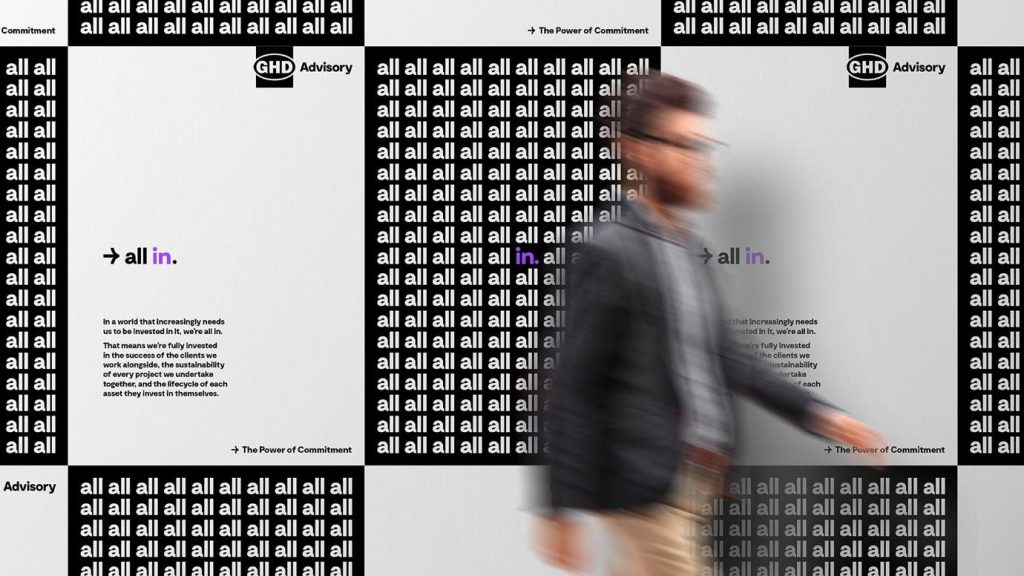 What have we learnt?
Through our shared experiences we know that every day's a school day but this isn't an exact science. We're all human and there's no one 'right' approach or 'right' answer. So, we focus on the one thing we're all agreed on – our passion for creativity. And if it feels too complicated, we're doing something wrong.
BY Nick Corbett & Richard de Hoxar, StormBrands Senior Creative Directors