Sony Music Entertainment have partnered with Craft London to launch an online campaign for Kygo's new album, Cloud Nine, which was released on May 13th.
Kygo – real name Kyrre Gørvell-Dahll – gained international recognition in 2013 for his remixes of popular songs including Ed Sheeran, Ellie Goulding and Passenger. He then went on to release the track 'Firestone' through Sony in 2014. The track went viral gaining hundreds of millions of views and has gone on to sell more than 3.5m copies worldwide. The artist has since gone on to headline some of the biggest music festivals in the world and debut on charts across the globe. He was also the fastest artist in history to reach one billion streams on Spotify. Despite worldwide fame and chart success, Cloud Nine is the first official album release for him.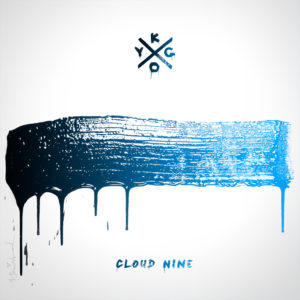 To promote the release of the album, Craft London created, produced and finished the 90-second film 'Soundtrack' as well as other social media content which promotes the album's availability on Spotify. The short film highlights three of Kygo's most popular songs from the album: 'Firestone', 'Raging' and 'Oasis'.
Head of Integrated Production at Craft London, Sergio Lopez, comments: "Kygo is an inspiring figure in the world of music. Some of his tracks exceed 300 million online streams. He's a true example of the success that artists can garner through digital streaming. The aim of 'Soundtrack' is not only to alert fans to the release of the album, but to show how the music can relate to any person and become part of the atmosphere. It can seem like the artist is with you in the room, at the touch of a button."
Tony Andrews, Head of Electronic Music Marketing at Sony Music Entertainment comments: "Spotify has always been a great supporter of Kygo since day one, and we were happy to partner with them and Craft to make a great commercial to show people the power and possibilities of accompanying everyday scenarios with his album, Cloud Nine. The variety of genres and moods on the album means that there's sure to be a song for every mood and this is the perfect visual representation of that."
Directed by Blake Claridge, and shot in Hackney, London, the film follows listeners as they tap in to Cloud Nine. The individuals in the film collide by chance as they go to work, visit the shops and go about their daily routine. Ultimately, the crowd end up at an apartment for a party where Kygo is performing.
Sergio adds: "Craft worked with Sony, Kygo and Spotify from conception to completion on this project. They've been terrific partners and we all had a great time collaborating together."
The album, Cloud Nine, is out now on Spotify.