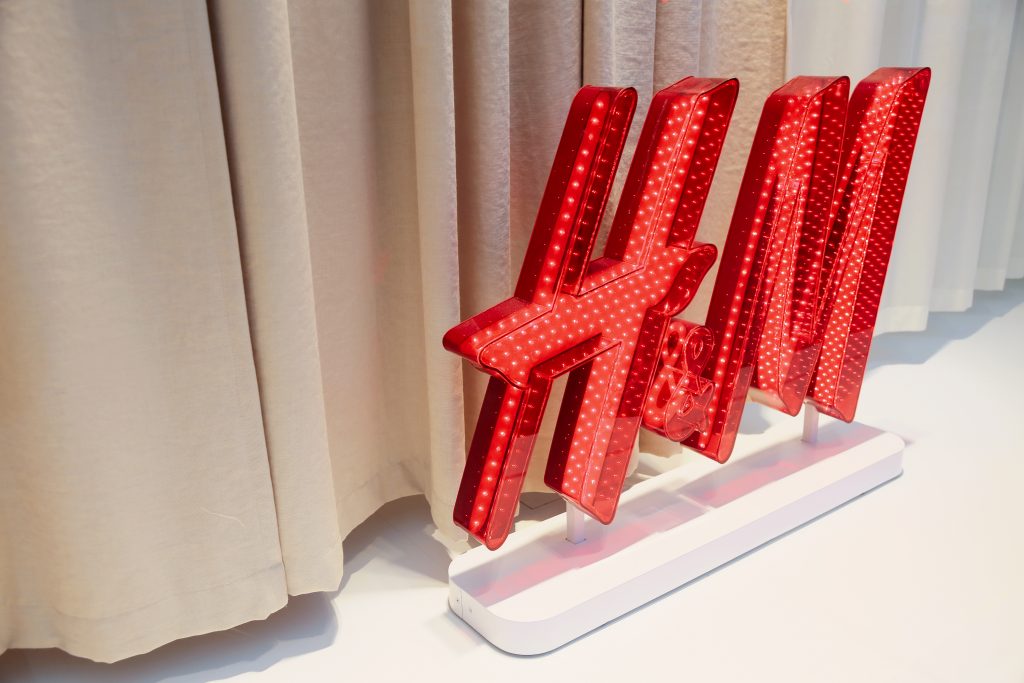 Following their recent global expansion from Sydney to London earlier this year, creative studio Studio Messa, led by Charlotte Gunstone in London, have continued their exploration of brand-led fashion experiences. After their first UK activation with Issey Miyake in April, Studio Messa have partnered with iconic Swedish retail brand, H&M.
The November 2019 launch of the H&M Home x Jonathan Adler collaboration, produced by Studio Messa, took the form of a refined and elegant press breakfast for select interior and lifestyle press, hosted by Jonathan Adler. The stylised table setting championed the exclusive new collection pieces while the carefully designed, nutritious menu reflected the bold colour palette of the collection, creating a playful and enticing dining experience. This collaboration with the American designer and potter was H&M Home's first limited edition collaboration, and the entire range sold out within the day.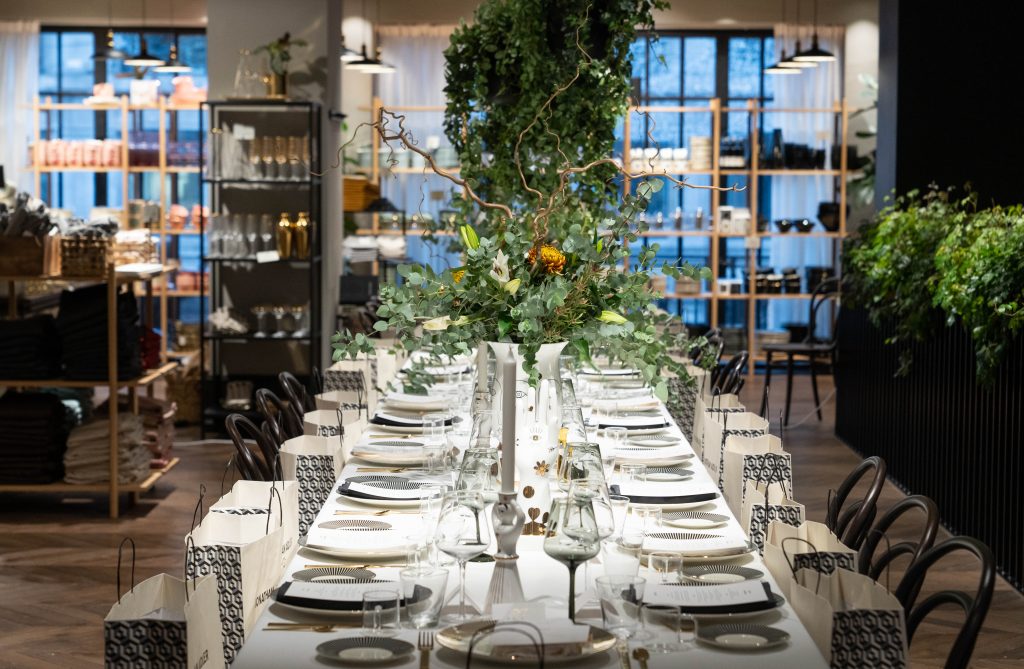 In a similar fashion, Studio Messa launched H&M's new flagship store in Sheffield, making it one of the most successful regional store openings the retailer has had. The collaboration provided H&M an opportunity to present their new store concept; championing their long-standing commitment to sustainability and encouraging conversation around materiality.
To engage the local community, immersive, personal and engaging interactive activities popped-up across all three floors of the new store, inviting shoppers to explore the space and new collections across kidswear, Ladieswear, and DIVIDED.
A street-style inspired photo experience inspired guests to style their own look using the latest collection pieces and offered branded Polaroid takeaways, and shoppers were able to have their new purchases embroidered at the in-store embroidery station.
"We're delighted we've had the opportunity to work with such a pioneering brand and be part of their first ever designer collaboration as well as a wonderful customer-focused event. The collaboration has affirmed the H&M Group's admirable commitments to sustainability and local communities, and the considerable efforts they are making to put this ethos at the heart of their global offering"—Charlotte Gunstone, Events Director at Studio Messa.
Source: Studio Messa