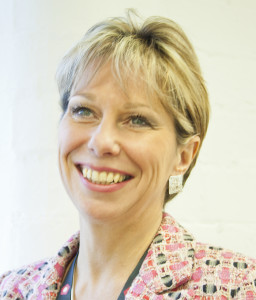 Sun Branding Solutions has appointed Julie Hall as sales director to lead its new business strategy across target markets in Europe and North America.
Hall will be responsible for developing and executing all key growth sales strategies, tactics and action plans.
Prior to Sun Branding Solutions, Hall was sales director at GreenBottle Ltd., a start-up liquid packaging business. Hall has extensive experience of FMCG categories in the UK and internationally, in a wide range of products and solution offerings, including food, non-food, branded and private labels, as well as packaging. Her career also includes senior sales and marketing roles at Synpart Ltd., a global supplier and manufacturer of oral care products and Wisdom Toothbrushes Ltd., as well as roles at Moy Park and McBride Plc.
Hall will report into Paul Bean, managing director at Sun Branding Solutions.

Bean said: "Julie has a strong reputation for developing excellent client relationships and a solid background in account growth. We have an ambitious growth and retention strategy in place for the business in 2014, which Julie will be responsible for leading. We welcome her to our business and have every confidence in her success in her new role."
Hall commented: "The expertise that Sun Branding Solutions has in packaging development was one of the most attractive prospects of this role. I've spent a lot of time nurturing international client relationships, mostly in the Far East and Europe, experience which will play a key role in driving Sun Branding Solutions' global new business strategy. I'm looking forward to putting my experience into practice and achieving the desired results in my new role."