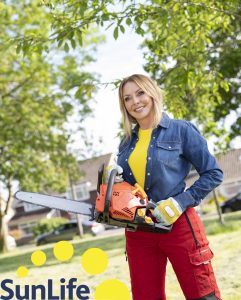 SunLife, the leading over 50s financial services company has appointed independent data marketing partnership, Medialab for its media planning and buying with immediate effect.
SunLife who offer market leading life insurance, equity release and funeral plans, will collaborate with Medialab to create a data and insight planning partnership across offline and digital marketing investment and campaign attribution in order to deliver transformative outcomes in a highly competitive sector.
The appointment for Medialab represents its fourth significant new client partnership in 2019 across the Charitable, Financial Services and Direct to Consumer sectors leading to significant growth in revenue and talent.
Commenting on the new partnership, Ian Cooper, Head of Distribution SunLife said "We've been impressed by Medialab's data capability coupled with a hugely talented and passionate team and look forward to working together to achieve SunLife's ambitious goals."
Marcus Orme, Founder and CEO Medialab, "It is an honour to be selected by SunLife as their partner for growth at such an important moment for their business. Our organisations are aligned in the ambition of creating insight from data to gain and grow valuable customers for Sunlife and we are excited about the collaborative journey that lies ahead."
Source: Medialab