As part of its three-year partnership with ITV Saturday evenings, Suzuki is unveiling its new 2019 ad campaign featuring pop royalty Take That, which will run during some of the UK's most popular shows throughout the year.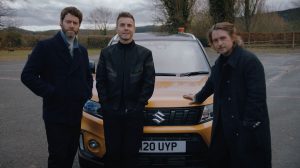 Dubbed 'Suzuki Surprises', the series of three 30-second adverts launch on 5th January 2019 and follow Gary, Mark and Howard as they deliver some incredible surprises to their biggest fans as part of their 30-year anniversary.
From giving a florist a lift to her dance class to dropping an NHS worker off to a kickabout with his football team, the campaign sees the UK's favourite boyband travel across the UK in a spacious Suzuki Vitara SUV to surprise fans with a journey they will Never Forget – and enjoy an in-car karaoke session with their idols on the way.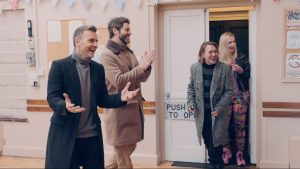 These adverts are the latest activation in the ongoing partnership between Suzuki and ITV, centred around Suzuki's ownership of the channel's Saturday night entertainment. Building on the brand's three-year-long relationship with the broadcaster, the Suzuki 2019 activity will run across the whole year under the banner of Suzuki brings the fun to Saturdays on ITV as part of Suzuki's Saturday #bringthefun campaign.
Each superfan in these adverts was nominated by a friend or family member and also received VIP tickets to Take That's upcoming Greatest Hits Tour. The fans featured are:
Andy Williamson, an NHS manager from Enfield who has seen Take That 15 times in concert. Andy was chauffeured by the band to his football team at Vauxhall Pleasure Gardens
Catherine Waterman, a florist / Dance Instructor from Wendover, Buckinghamshire who has even converted her mum to becoming a Take That fan. Catherine was driven to her Zumba class, which saw the boys don Lycra and sweatbands and join in the class
Sarah O'Neil is a Primary School Teacher in Hereford, whose kids gift her Take That memorabilia every year. She was surprised by the band while rehearsing the class in a rendition of 'Greatest Day', and got her fondest wish to sing along with her idols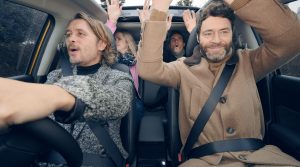 Tammy Charnley, General Manager Marketing, Automobile Division at Suzuki says: "This integrated, co-branded partnership places Suzuki at the centre of Saturday night entertainment on ITV and continues to position Suzuki as the vehicle that delivers fun for all the family. We're delighted to be working with pop icons Take That to bring the fun of the unexpected to everyday moments – as the UK's most popular band they are the perfect partner to demonstrate the possibilities of our range to their hugely engaged audience."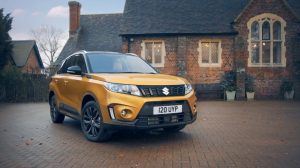 This is the first set of adverts, in a series of activations by iris Worldwide, planned for 2019. All adverts are produced by ITV Studios and the campaign will be supported with PR, social activations and digital display activations.
Fans can also find out more, view exclusive Take That content and have the opportunity to win tickets to the tour here.
Source: iris Worldwide