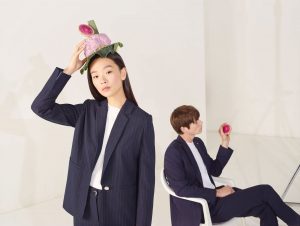 Ted Baker, the quintessentially British brand famed for its quirky yet commercial fashion offering and unique, playful storytelling, has partnered with Kickdynamic to offer live, automated and personalised email to their customers.
Through this partnership, the global lifestyle brand is reducing its internal manual email build processes, increasing customer engagement and enhancing the performance of its email marketing by delivering relevant content in real-time.
Ted Baker has grown steadily from its origins as a single shirt specialist store in Glasgow in 1988 to the global lifestyle brand it is today. It offers menswear, womenswear, accessories and more, and has a physical retail presence in 39 of the 50 countries in which it's available.
The brand has embraced the power of digital marketing, putting the customer and brand experience first in everything it does and its creative freedom allows it to create content that sets it apart from its competitors.
Claire Holden, Head of Customer, Ted Baker said: "Our partnership with Kickdynamic allows us to talk to our customers in a targeted, relevant and personal way, at scale and in real time. We have reduced the time it takes to design and build personalised email content, allowing my team to focus on delivering surprising and delightful customer experiences, instead of cumbersome, frustrating and restrictive processes.".
Matt Hayes, CEO, Kickdynamic added:"1-2-1 personalisation in marketing and especially email has been talked about for a long time. It is not secret that it works, however the manual process of building email has been a long-standing barrier. We are excited that Ted Baker is embracing Kickdynamic technology to remove this manual barrier and move to automation to achieve their email personalisation goals."
Source: Kickdynamic