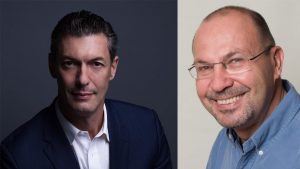 The Customer Experience Group is proud to announce the addition of SmartCX to its family of agencies. The new customer experience measurement, consulting, and data analytics business will further strengthen the leading position of the Customer Experience Group as the go-to aide to premium and luxury brands in need of powerful customer experience solutions.
As the newest agency member of the Customer Experience Group, SmartCX will help brands assess their customer experience, offering them support across the board. Clients will benefit from the meticulous and comprehensive measurement of the customer journey across all touchpoints and receive assistance in prioritising areas of improvement. SmartCX will also help brands grasp the intricacies of data analytics and link customer feedback to business results.
Federico Trovato, the founder of SmartCX, will lead the new business as its CEO. A seasoned manager, he has built his extensive expertise through various roles in customer experience, marketing, strategy, and consumer insights.
Federico said: "I'm looking forward to accelerating business growth by tapping into the power of the Customer Experience Group's position as a global leader in luxury customer experience."
Christophe Caïs, CEO of the Customer Experience Group, commented: "We are delighted to welcome SmartCX to the group. This launch represents a significant development in the continuing and rapid expansion of our footprint and range of capabilities. SmartCX complements our offerings, and we are pleased to provide our clients with a suite of new solutions and data analytics products. This milestone creates an opportunity for us to expand the platform we have put together to guide brands through a CX transformation."
The Customer Experience Group provides an end-to-end solution to improve the customer experience, build advocacy, define metrics, devise a robust recruitment methodology, and empower front-line retail teams to master the art of luxury selling.
The launch of SmartCX reflects the Customer Experience Group's continued focus on investing in key sectors to further strengthen its capabilities in customer experience.
Source: The Customer Experience Group