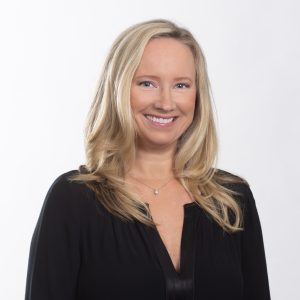 The Fantastical adds Molly Hunsinger as an award-winning Account Supervisor, according to Founding Partner and President, Michael Ancevic of the Boston-based branding consultancy and full-service advertising agency. Hunsinger will be responsible for day-to-day coordination of agency activities and client contact on key accounts and direct activities of account service team members to ensure proper agency support to clients.
The Fantastical's Managing Partner and COO, George Rogers commented, "Given the work from home reality and the fact we are active on more national accounts we are seeking more experienced talent beyond the Northeast. Molly is a great example of this and is helping to improve our talent breath and depth. "
Hunsinger joins The Fantastical from On Ideas, a full-service creative advertising agency with locations in Jacksonville and Sarasota Florida, where she was a Senior Account Supervisor serving a diverse client base across many industries including hospitality, fitness, healthcare, nonprofit, banking, home improvement and home furnishings. Prior to On Ideas, Hunsinger was a Senior Project Manager and Marketing Strategist with ARIAD Partners in Washington, D.C. Hunsinger spent five years with Wellness Health Management in Florida as Director of Marketing and began her career with Gulfshore Media in Sarasota, Fla.
Hunsinger is a graduate of the University of South Florida with a Degree in Mass Communications and Media Studies.
Source: The Fantastical