Manchester-based film and creative content company, The Gate, was commissioned by Air Ambulance: Kent, Surrey, Sussex (AAKSS), to produce a TV campaign, to raise the charity's profile regionally.
The Gate was briefed to create a campaign which would generate a direct response, by encouraging viewers to reach for their phone, and donate to the life-saving service.
AAKSS operates 24 hours a day, 365 days a year, and relies entirely on charitable donations, so the TV campaign had to be emotive, to encourage viewers to part with their hard-earned money.
The multi-channel strategy went live on the 4th of November.
During planning stages, 'to look up' was identified as the most common reaction when a helicopter flies overhead, so The Gate used this feedback to turn an everyday reaction into a thought-provoking statement.
Gate in house director Graeme Hill oversaw the TV commercial and shot the stills himself.
Filmed in picturesque Surrey, The Gate secured stunning footage of residents stopping in their tracks to look at the helicopter above. The scene culminates in a dramatic reveal of the brand, showcasing that it's not a regular helicopter above, it's an AAKSS helicopter.
The Gate adopted a cinematic and nuanced approach with the campaign visuals, which highlighted the vital care that AAKSS provides to local residents.
To enhance visibility of the campaign, the commercial will be supported by a series of still images for use across the brand's social media and out-of-home advertising.
Producer at The Gate, Josh Boswell who led the project, said: "We had to strike a balance between the drama of a helicopter arrival and the great and vital work of AAKSS via this campaign. We believe the result will at once grip audiences whilst also conveying the importance of AAKSS."
David Welch, CEO of AAKSS, said: "We are really impressed with the professionalism and determination of the production team at The Gate.
"AAKSS is a critical service within our community and we wanted our new campaign to reflect this. I believe the campaign will be a great success, and every donation we receive will be truly valued."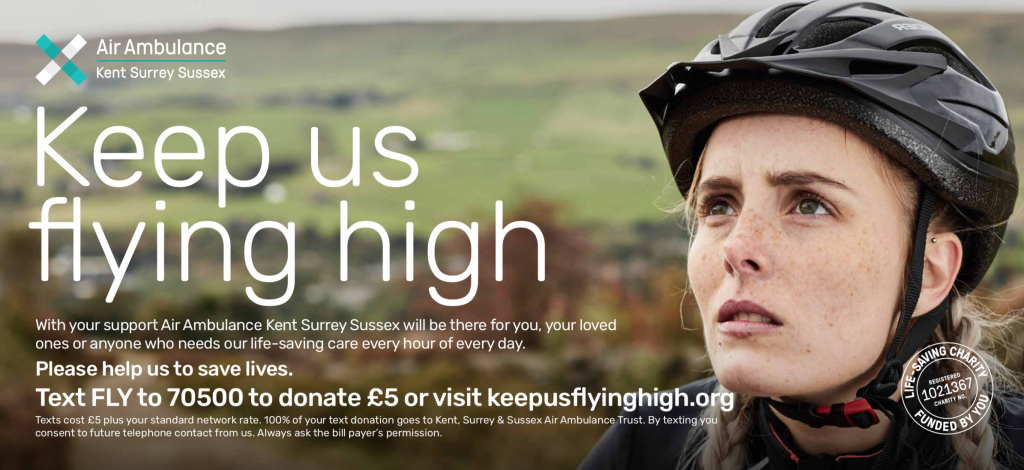 Source: The GATE