CULT were tasked with amplifying the exhibition globally, targeting an audience of young, fashion-conscious luxury consumers, driving traffic to the online exhibit and making it a talked-about cultural movement during the key moment of Fashion Week. Delivering a phase-by-phase communications strategy, and creative concept and content package that increases visibility and excitement to the exhibition for the target audience; the agency was asked to deliver all the campaign output which included individual short films for all of the students' work, social assets and a microsite that could house the digital exhibition, showcasing the work, alongside the stories behind it; all to go live and evolving during London fashion Week.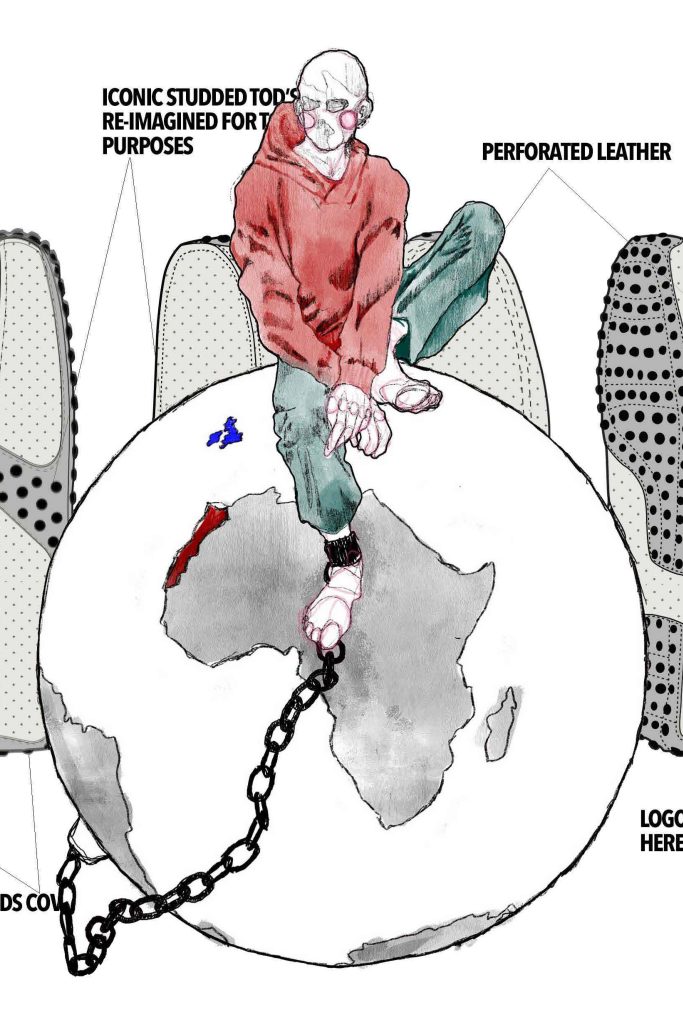 Cat Turner, co-founder & CCO, Cult said "No brand would be where it is without its heritage; it is this iconic nature that helps it to forge its own future. When you look at Tod's, you can truly see how its history inspires what's to come, as such, we decided to draw on this as the inspiration for the project; creating one's 'legacy'." Turner added "Our team have crafted individual stories for each of the 35 students and their mentors, whilst also providing the aesthetic digital environment for this work to live and breathe. We've worked very closely with Mr Della Valle and his team to marry their brand vision with the storytelling and cultural relevance of our target audience. and are delighted to see this go live during London Fashion Week."
Diega Della Valle, Chairman, Tod's Group said "This is a beautiful project that supports the students and at the same time brings forth Tod's unique and innovative point of view. Thanks to all the mentors that have helped us and thanks to Central Saint Martins and to Fabio Piras for their precious contribution."
Conceived by the Tod's Group and coordinated by Fabio Piras, course director of Central Saint Martins MA Fashion Course, Tod's Legacy is the result of a collaboration with prestigious art and design College, Central Saint Martins, University of the Arts London, launched in July 2020 as part of the Tod's Academy.
Tod's Academy is a laboratory of ideas based in the Brand's HQ in the Marche region of Italy. It is was developed as a place for making and thinking, in which artisans accompany and support students, offering them ways and techniques to make products with a view to continue the skills used in previous generations, mixed with the modern and personal point of view of each creative. The inventiveness of the designers freely dialogues with Tod's values in a context of creativity, manual dexterity and exchange of knowledge.
The Tod's Legacy project includes 35 young designers from all corners of the world, chosen directly by Central Saint Martins: a borderless selection which enriches the Tod's universe with further facets; of new points of view, visions and values.
Through this collaboration, with a view to social sustainability, each creative receives a scholarship, which means an effective support in both studies and professional development. Each student was asked to give his or her own interpretation of one or more Tod's codes, focusing on the creative process that led to the final proposal. The objects of this study have been the icons as well as the techniques of the brand: D Bag, Gommino, T Timeless and the handmade craftsmanship. This proposal was read through very personal lenses: deconstructed, taken apart, patchworked, embroidered, made in sustainable materials or assigned to new functions. In this process of analysis, which was carried out with inventive means, each student has been supported by a mentor and sparring partner, by a fashion master, in order to evaluate choices and make suggestions.
The roster of mentors involved in Tod's Legacy includes some of the most prestigious international editors, journalists and designers: tastemakers such as Hamish Bowles and Gianluca Longo; editors-in-chief such as Emanuele Farneti and Simone Marchetti; critics such as Sarah Mower, Alexander Fury and Angelo Flaccavento; stylists like Francesca Burns; designers such as Simone Rocha and Charles Jeffrey; talent scouts like Sara Maino.
The result is a personal interpretation of the very idea of legacy, meant as cultural and creative baggage. Starting from Tod's own heritage to interpret it in innovative and spontaneous ways, this generation of creatives blends their own personal legacy – one of culture, studies and family – with the brand. Some of them will also have the opportunity to further enrich their knowledge through an internship at the Tod's Academy.
Source: CULT