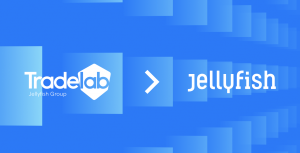 Shortly after the announcement of their merger with the Jellyfish Group, the data-driven specialist Tradelab will now adopt the brand Jellyfish® and trade as Jellyfish, creating a new digital marketing global business partner.
To further enhance the brand's global reach, the German, Spanish, Italian and Brazilian Tradelab offices become globally unified and ready to deliver the full Jellyfish digital offering. Through this enlarged value proposition, which blends data, creative and media buying, the Jellyfish Group is well positioned to be the first-choice global partner for any business' digital marketing requirements.
Tradelab's Paris headquarters will be the innovation hub of the Jellyfish Group, providing cutting-edge technology to enhance the company's proposition across platforms such as Google, unleashing their full potential for brands across the world.
Rob Pierre, CEO of Jellyfish, comments: "As we go through this exciting phase of growth, we are keen to highlight the importance of our global network, which now includes 30 offices across 17 countries. The complementary functions of Jellyfish and Tradelab, in conjunction with our global presence, will allow those offices to access new levels of digital expertise, under unchanged governance and fundamental values, to offer our clients a truly world-leading digital offering that goes beyond the traditional agency model."
Source: Jellyfish