Many agencies today like to advertise themselves as full-service Superman shops—faster than a speeding bullet, more powerful than a locomotive, and able to leap tall buildings in a single bound! The reality? Most are like Clark Kent with Lois Lane and Jimmy Olsen on the side.
There is nothing wrong with wanting to look like the answer to every client's prayers or even hoping to be all things to all clients. But it is the rare independent agency that can offer expertise in every challenge.
The marketing landscape is more complex today than it has ever been. New disciplines demand a level of specialization never needed before within the marketing services landscape. And not many shops can go from A/B testing to a zero-cost strategy without hiring freelancers who specialize in what a particular client needs.
Marketers are being asked to do more with less money and time than before, so they don't have time to manage multiple partners across multiple disciplines.
I spoke to a former Adweek editor who ran the publication's Fastest Growing program. He mentioned that, in the first year, there were 21 categories of agencies. 21!! Some disciplines included performance, SEO, design, digital, creative, production, data-centric, and, you guessed it, full-service. He also mentioned a veritable Baskin Robbins 31 flavors vibe of full-service., with each claiming all kinds of expertise.
Is full-service an afterthought?
"Full-service" is one of the more overused phrases in marketing today. Other than your corporate giants, most ad agencies are born with a primary discipline (see above). Whether creating TV campaigns or digital ads or producing content, agencies have an origin story that predisposes them to do one or a few things. Everything else they say they can do is an afterthought.
These afterthought services are likely driven by a single person or a few people who may or may not be talented or best-in-class in a particular discipline and who are indeed not surrounded by processes or people with which they can create a meaningful and scaled solution.
But it's not the agency's fault. Agencies are battling shrinking margins and shorter assignments, so they must work much harder to find scale in their business model. Their solution is to take every seat at the table. This makes them invaluable to the client and offers more opportunities to get revenue.
The problem with this scenario is that both the client and the agency lose. For the agency, the work completed as an afterthought is likely at an incredibly low margin, thus diluting its overall business performance. For the client, the work it is getting from the afterthought services will likely be sub-standard, which can ultimately sour the relationship it has with its internal counterparts and the agency.
What is needed is a network of precision specialists in the modern marketing disciplines that clients need to grow in today's media landscape. Such an agency develops by focusing on specific disciplines, which allows them to operate on higher margins against fewer services, making them tops in their fields. They go deep, not wide.
Deep services come together to provide best-in-class solutions across multiple channels led by world-class strategic and account leadership. Solutions teams for each client are custom-built to bring in the right specialist resources, delivered through a single-service model.
Full service is usually not what it's cracked up to be. It's time to rethink how we think about the service we give.
Zihla Salinas is a founder of Conspiracy Theory, a solutions-oriented network of agencies and businesses that work together toward similar goals. Combined, Conspiracy Theory shops will bundle a robust suite of specialty services offered by best-in-class talent across all disciplines. The group's motto: "Amazing alone. Powerful together."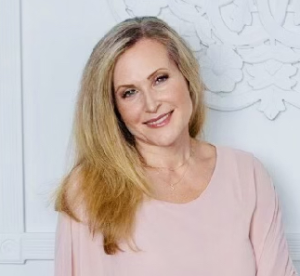 Salinas, who has spent her career running formidable agencies and holding companies, will serve as CEO of Conspiracy Theory. Previously, she served as the U.S. CEO and Global CMO of ENGINE, a full-service media and marketing services company. In this role, she oversaw the organization's global brand identity as well as the integrated media, strategy and creative capabilities in the U.S. Prior to ENGINE, she opened Doner's LA office as EVP, Managing Director. She also was SVP of Strategy and Development at MDC Partners.
By Zihla Salinas, founder of Conspiracy Theory