As part of its latest investment plans, The Ozone Project has opened the virtual doors on a dedicated, Manchester-based regional hub to super-serve agencies and advertisers in the North.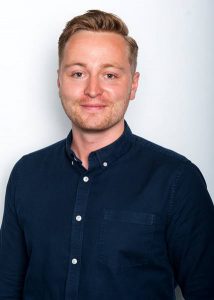 The creation of the northern hub sees Bill Dennett join the premium digital advertising platform in the role of Senior Agency Partner. As Ozone's first regional representative, Dennett was previously Senior Agency Sales Manager at News UK, leading a team of five Manchester-based sales managers. 
The Ozone Project – the UK's leading high-attention digital advertising platform – was founded by News UK, Telegraph Media Group, Reach PLC and Guardian News & Media to provide advertisers with easy, streamlined access to premium audiences at scale. In November of last year, the founding publishers announced further investment in Ozone driven by 2020's success, which saw four-fold growth and the company named 'Media Brand of the Year' at Campaign's Media Week Awards, with judges calling the project "a brilliant collaboration – creating an answer to the industry challenges".
Craig Tuck, CRO, The Ozone Project, said: "We are delighted to be opening our doors fully to the regions and with Bill's appointment, we are set to build on our existing relationships with even greater focus and care. At a time when our founders are investing in and accelerating Ozone's growth, it's vitally important that we have the best talent on our team. We've already seen fantastic briefs and great work from the regional offices of our agency partners and now with Bill on board, we're very excited at delivering bigger and better campaigns for our customers in 2021."
Bill Dennett, Senior Agency Partner, The Ozone Project, said: "It's been great watching Ozone grow throughout 2020 and I can think of no better way to start the new year than by joining the team. I'm really looking forward to introducing Ozone's platform-scale, brand safe and highly effective solutions to the regional markets and helping all of our customers get even more from their marketing budgets."
Source: The Ozone Project